Basic and formal obedience, scent detection, and service dog training are just some of the options the APC offers in our programs to educate dog trainers.
From bathing and brushing to hand scissoring and trimming, our hands on pet groomer training program will help you become a full-fledged pet groomer.
Offering dual-certificates to those who desire a knowledge in both dog training and pet grooming. Perfect for those who wish to own their own business.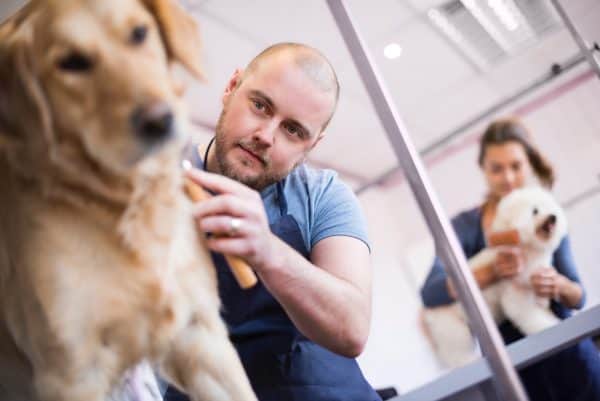 Why choose The Academy of Pet Careers?
The Academy of Pet Careers (APC) has been leading the education of pet professionals in the Midwest since 1993. The Academy of Pet Careers operates in unison…
Learn About Our Pet Empowerment Philosophy
Pet Empowerment is all about understanding the psychology of fear and anxiety in pets so that we can better serve them as pet professionals. Our passion at the APC is in improving the quality and standard of care in the pet industry.