Become a dog trainer, dog groomer or
veterinary assistant through one of our
in-person/online programs and fast track
your career in the pet industry!
The Academy of Pet Careers is a nationally-recognized pet
career school that offers multiple fields of study. With programs
focusing on three different career paths, there is something for
everyone. All of our programs emphasize the well-being of the pet
and follow our Pet Empowerment practices.
30+
years of experience educating
pet professionals
398
Pet Empowerment
pledges made 563
35,000
Square foot facility
specialized for pet education
3 Career Paths, 6 Certifications
All of our in-person programs are hands-on and replicate a real working environment, ensuring you can jump right into the industry from Day 1. Online programs will be available soon, so you can start your pet career from the comfort of your own home. Each certification has been created with your personal goals in mind, but also to make you more desirable to employers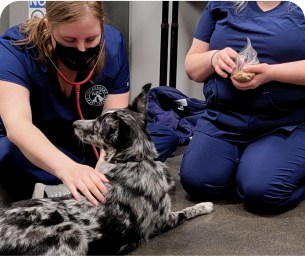 5-month program (100 days)
Comprehensive curriculum on par with most vet tech programs"
Start practicing right away
Earn as much as a vet tech
Job assistance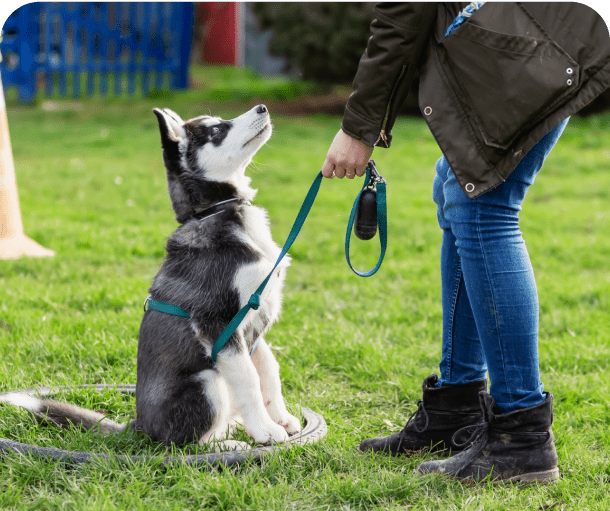 Two certifications, 50 or 90 days
Learn 60+ skills/manners
Husbandry skills
Basic obedience
Scent detection
Service dog training
Job placement assistance | Start your own business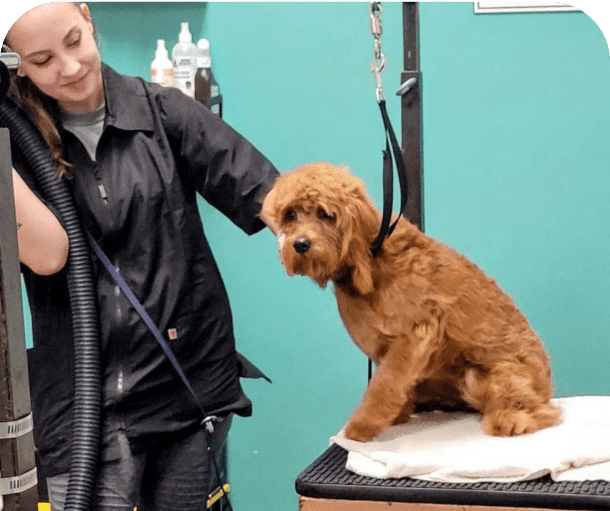 Two certifications, 25 or 90 days
Learn breed-specific patterns
Core skills - brushing, bathing dying and trimming
Understand the science of a healthy skin and coat
Job assistance | Resources to start your own business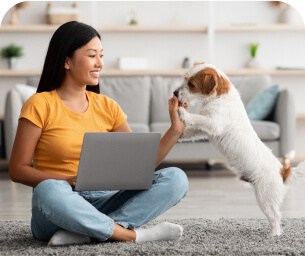 Nationally recognized credential (APC-PDT)
Online and self-paced
Personalized attention from instructors
Training toolkit provided
Exclusive access to resources post-graduation
Dedicated team for job support
Hands-on learning
Each program we teach is hands-on and simulates a real in-person working environment. This experience will better prepare you for a job in the pet care industry. This is critical when learning a trade skills such as dog grooming or dog training.

Short programs
Unlike most schools that can take 2-4 years to graduate, all our programs can be completed in 5 months or less. Don't wait years to start your dream career. Join us now and you could be in your new job in no time.

Housing
If you have to travel for school, we can help. We provide off-campus housing to students from out of town. We do what we can to make you feel right at home when you are in school.

Dual Certifications
We offer dual certification opportunities for you to study multiple trades, giving you added job stability and increased income potential.

Job assistance
We understand the importance of finding a job right out of school. We have developed a network of pet businesses and alumni to help you find your dream job when you graduate.

Financial Aid
We are approved by many funding organizations to help with school expenses. Check out our list of Financial Aid Options to see if you are eligible, or you can contact our admissions team to help with the process.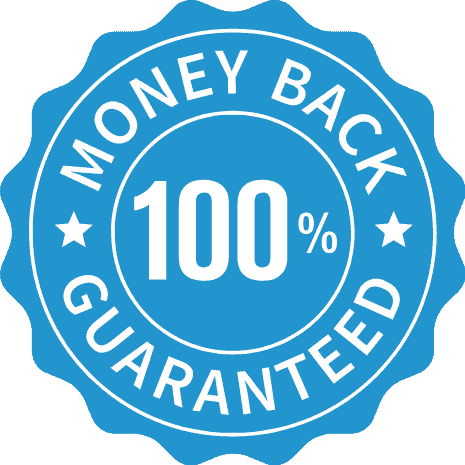 100% Money-back guarantee
Our money back guarantee is also known as our "drop window". It is a 14 calendar-day period at the beginning of their program, that allows students to be sure that they have picked out the perfect program for them.
We are so sure that you will be happy with your schooling that we offer a "Money Back Guarantee" to ensure your satisfaction. If for any reason you wish to discontinue your attendance at The Academy of Pet Careers, a refund will be issued with no questions asked.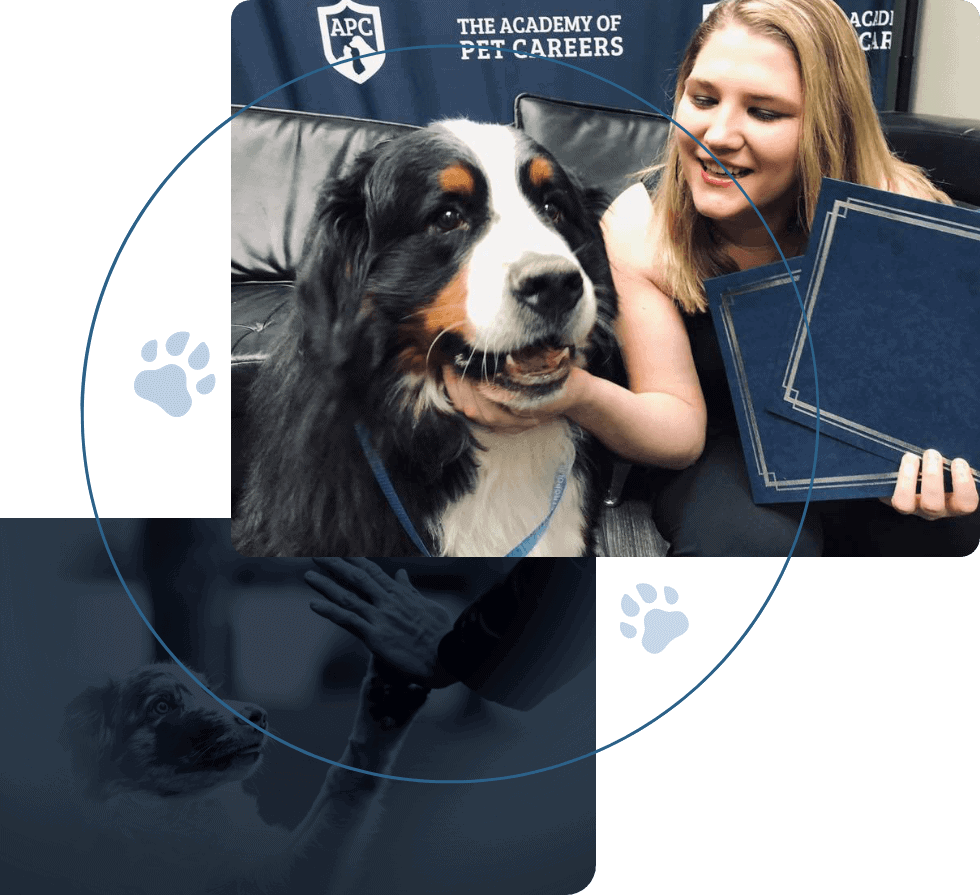 An exciting career awaits!
As a vocational trade school, the APC core focus is to teach you the skills needed to excel in your desired career. You will spend your days learning hands-on with pets in an environment that simulates the real job. We keep our classes small so students can get one-on-one, personalized attention from our expert instructors.
I highly recommend studying professional training at the Academy of Pet Careers! It is a lot of hands-on which is very helpful. The teachers and staff are so amazing and you can almost pretty much make your own schedule. You can go to school and still have a job and the staff is very understanding about your goals."

Katarina Ziegler
Pet companies that hire our students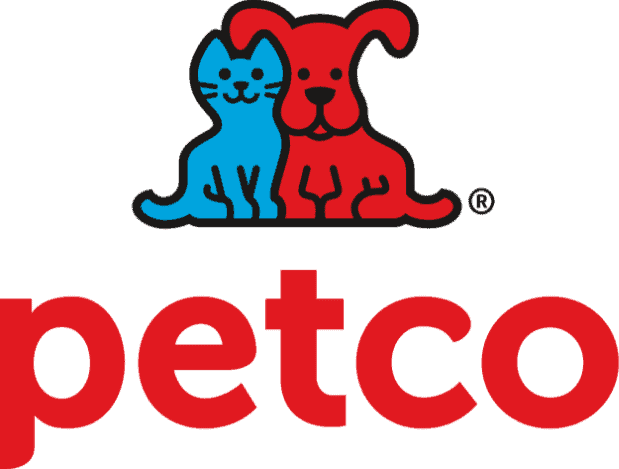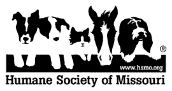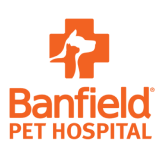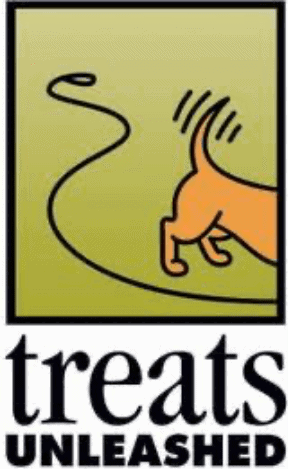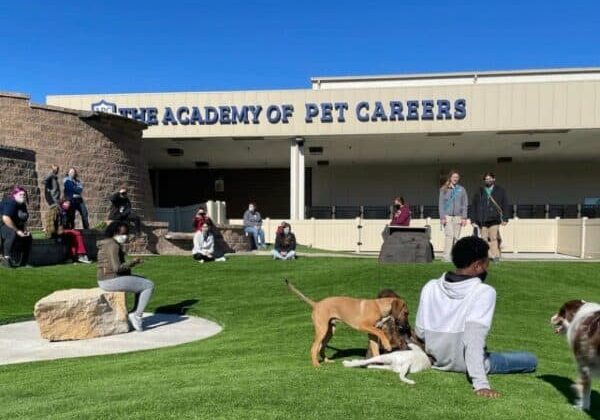 The Academy of Pet Careers teaches skills and techniques that empower pets. Pet Empowerment is all about understanding the psychology of fear in pets so that we can better serve them. Because of this desire to help, our passion at the APC is in improving the quality and standard of care in the pet industry. Every day, pets are taken to their vet, groom salon, or doggy daycare for socialization. They deal with fears and anxiety that most pet professionals don't know how to recognize.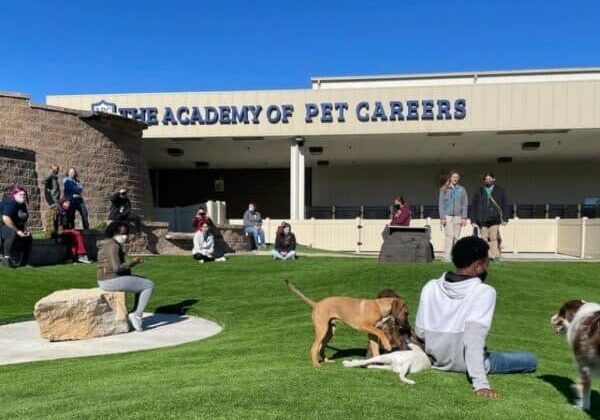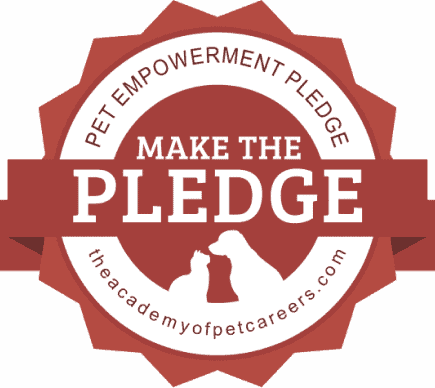 Learning theory, canine communication, and pet empowerment are just a few of the topics that are essential to setting you apart from the competition. No matter your program or career path, every student will go through animal behavior training. This education will put you ahead of 90% of pet professionals in the field today.
We follow the philosophy of Pet Empowerment and recommend all our students to take our pledge. The Pet Empowerment Pledge focuses on developing a healthier human-pet bond and a more cooperative relationship.
Take a virtual tour around our facility
The Academy of Pet Careers shares a 35,000 square foot facility with Petropolis: Empowered Pet Care. Roam the
halls in our 3D virtual tour and see what makes this the best place to start a pet career in Missouri/Illinois.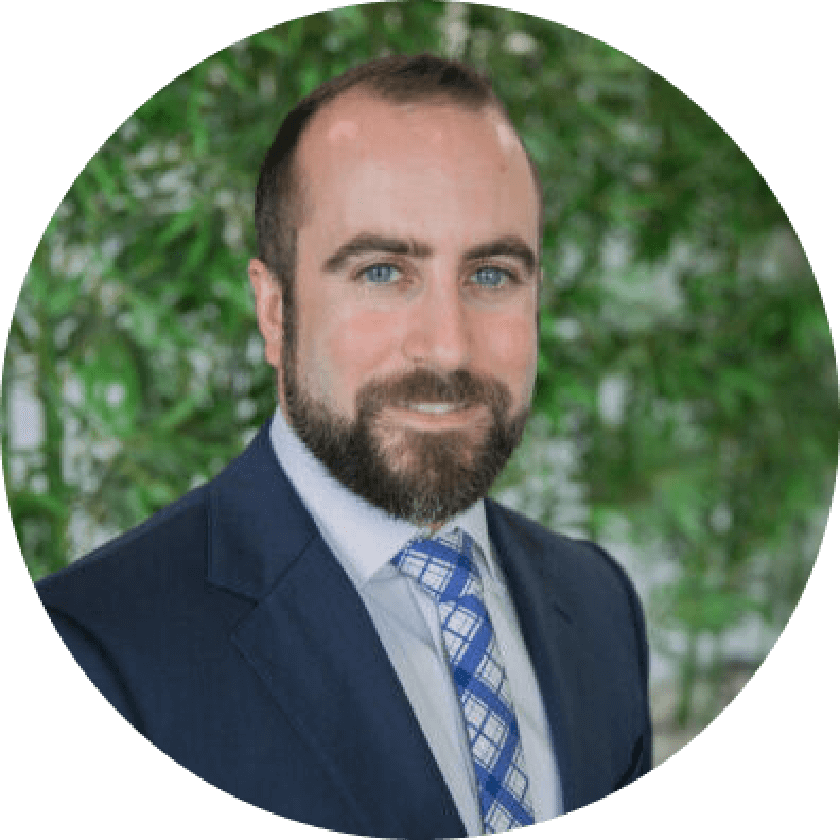 The pet care industry is in high demand for qualified pet professionals. It is ever changing, and pets are treated more than ever as a part of the family. Therefore, calmness, and a gentle touch are key if you want to succeed as a pet professional.
At The Academy of Pet Careers, our mission is to empower pets and the people that care for them. After 30 years in the industry, we are proud that our students have been consistently getting hired by notable companies that work with pets, and many of them have started successful pet businesses themselves! So, we want nothing more than for you to thrive in a career you'll love. Our curriculum was designed to make you more desirable to employers and to set you up for success by only teaching you the most modern techniques and methodologies. The only limit to your success will be your ambition!
Hundreds of success stories

Jessica Durst

Highly recommended!

I completed the Professional Grooming program, and I just have to say Jan and Jackie were great teachers! Attentive, willing to help, and always supporting their students. Not only will you learn from them, but the other groomers that work there too! I only went part-time, and Jenny was completely understanding and willing to accommodate my schedule. I also suggest Read Moreeveryone take the Pet Empowerment Program with Jody. You will be hard-pressed to meet another person with as much knowledge as she has on animal behavior. Thank you to everyone at APC for all of the support you have shown your students!


Olivia Meylor

One of the best decisions of my life!

If you're looking to jumpstart your career in the grooming industry, APC is the best way to start! The instructors are incredibly knowledgeable, it's extremely hands-on, and the environment is great! Throughout your time here, you will have plenty of opportunities to work with all different kinds of breeds of all temperaments allowing you to gain the experience needed to be successful Read Morein the real world! If you truly have a passion and love for animals you will excel in this program! Attending APC has been one of the best decisions of my life!


Kristi Nosbisch

Two thumbs up!

I went to APC for PEP and Professional Grooming. This school exceeded my expectations!! The atmosphere is positive and welcoming! Everyone from admin to employees to instructors to maintenance is incredibly nice and helpful!! They couldn't have better instructors!! I'm 100% confident in opening my own grooming business after attending APC! Two thumbs up!!!

Join hundreds of satisfied graduates and
become a certified pet professional in just a
few months!
Not sure which program is for you? Fill out the form on the right and we'll get
in touch to answer all your questions.
Learn more about which
program is best for you
Contact Us - General (New)
Learn how you can start a rewarding career working with animals. Become a Dog Groomer, Trainer, or Vet Assistant today!
*By submitting you opt-in to receive SMS/MMS messages from the APC.
Latest News and Information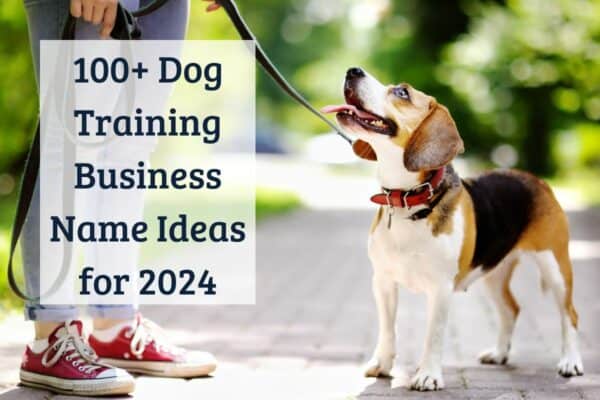 Choosing the perfect name for your dog training business is a crucial step towards building a strong brand identity and attracting the right clientele. A well-crafted business name not only communicates the essence of your training services but also leaves a lasting impression on potential clients. In the world of dog training, where trust, expertise,…
Read More