Learn about our dog grooming courses and how you can become a certified dog groomer in as little as four weeks. Teachings include everything from bathing and brushing to breed trims. 
Our dog training certifications teach everything from basic obedience to scent detection and service dog training, so find out how you can become a dog trainer today...
Our newest program coming Spring of 2020, the veterinary assisting program will prepare students for the exciting world of veterinary medicine. Learn how you can become a veterinary assistant today.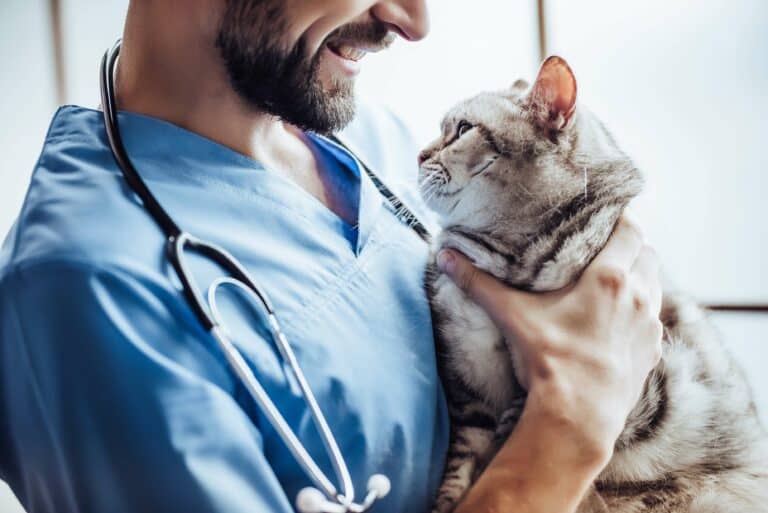 New Program: Veterinary Assisting!
The veterinary field is in desperate need of qualified vet assistants, so, The Academy of Pet Careers has added a 5-month program designed to prepare graduates for the exciting field of veterinary medicine. The first semester is expected to begin in the spring of 2020. Click the link below for more details on how to get started...
The Academy of Pet Careers shares a 35,000 square foot facility with Petropolis: Empowered Pet Care. Roam the halls in our 3D virtual tour and see what makes this the best place to start a pet career in the Missouri/Illinois.
Click the link below to start the 3D tour. You can walk through the building manually or click play in the bottom left corner to turn on a guided tour.
Our Philosophy at The Academy of Pet Careers
The Academy of Pet Careers teaches skills and techniques that empower pets. Pet Empowerment is all about understanding the psychology of fear in pets so that we can better serve them. Because of this desire to help, our passion at the APC is in improving the quality and standard of care in the pet industry. Every day, pets are taken to their vet, groom salon, or doggy daycare for socialization. They deal with fears and anxiety that most pet professionals don't know how to recognize.
Latest News and Information
In all my years in this industry, the most common questions I get asked are "how do I get as lucky as you to work with animals all day?" or perhaps the more common "if someone wanted to work in a veterinary office, what requirements would they need?" Firstly, thank you, I do love my…
As pet parents, we've all dealt with the task of teaching our dogs to help them adapt to our ways of living, from potty training your puppy to leash training an older dog, it can be a time-consuming task to take on your own, especially if you´re not an expert. That's why we've gathered a…