5 Life Saving Skills Every Dog Should Know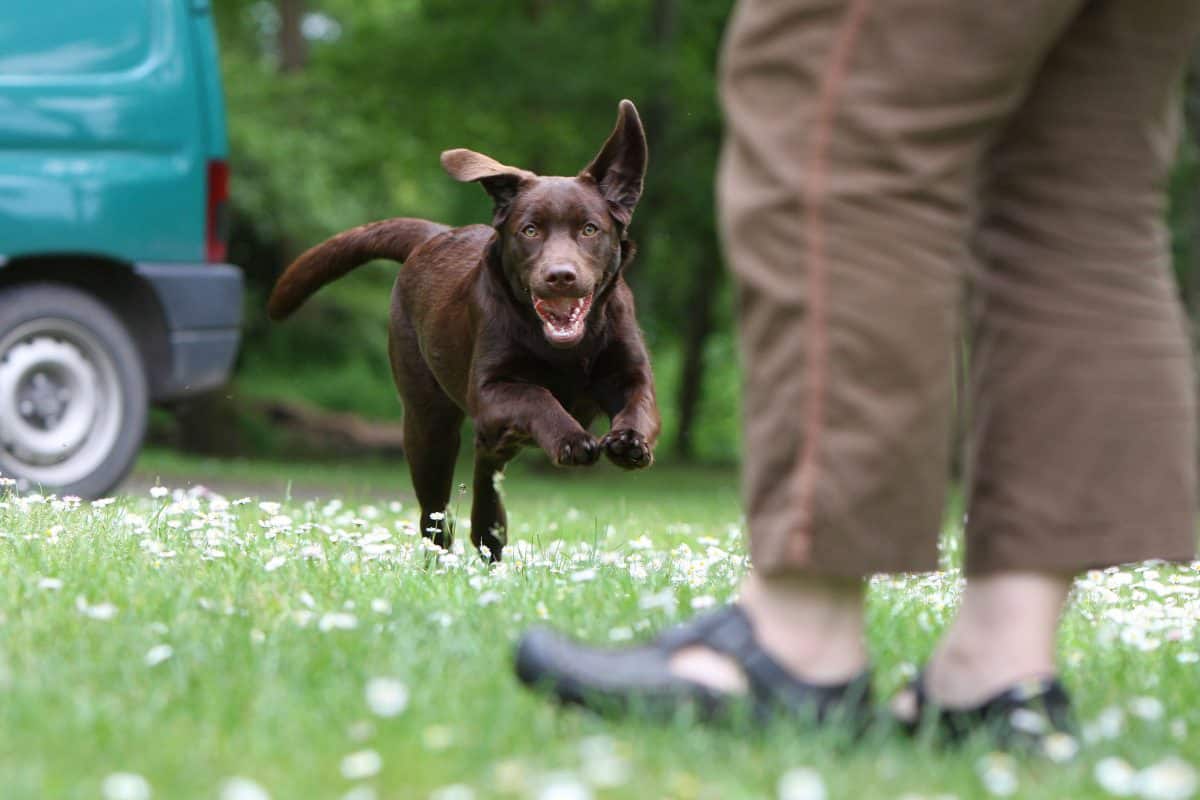 I used to say there were four skills that every dog should know. These skills are truly life-saving skills and every dog owner will use these skills at some point during their dog's life and it will be the thing that keeps their dog alive another day.
What are these amazing, life-saving skills?
Drop It
Leave It
Come (recall)
Stay
Stop (during a recall), which I've more recently added.
Drop It & Leave It Skills
Why are these specific skills so critical to keeping out pups safe? Drop it and Leave it are skills that keep our dog from ingesting items they shouldn't be eating. 'Drop' means "put down whatever is in your mouth," while 'Leave it' means "don't even think about engaging with that thing."
Both skills proved useful in my world when my terrier snatched a baby bird from a bush. I told him 'Drop' and he immediately set down the bird and stepped back. Since I was about 30 feet away from him at the time it took a minute to reach him. During that time, my terrier moved toward the bird again because the bird moved. I said, 'Leave it" and he promptly took 2 steps back and gave his full attention to me until I got over there to retrieve the baby bird.
This scenario could easily have played out if I'd been cooking and dropped food that is toxic to dogs (e.g. grapes), or if I'd dropped medicine on the floor.
Come & Stay Skills
What about Come and Stay? We've all been there. The dog slips past you at the front door and is now halfway down the street. And what happens when we chase after the dog? They run faster! It's such a great game. . . to them. But if' we've taught a solid recall, then we can avoid starting a game of chase and call the dog back to us before they dart out into the street or tangle with the unruly neighbor dog whose fence isn't so secure.
If the dog has already gotten across the street, and there's traffic coming, the last thing you want to do is call them back. Here, it's imperative that we have a solid Stay cue – that we can deliver from a distance and that the dog will hold while you're at a distance, until you give them a release or a formal Come cue. Side note: this is why I never call a dog to Come when I'm practicing Stay – if they always expect us to say 'Come' after telling them to Stay, they will anticipate the Come cue and are far more likely to break their Stay, which could result in the dog getting hit by a car.
Stop Skill
And it's within this context that I've recently added Stop-During-Recall to the life-saving skills book. What happens if we've worked hard to develop a solid recall, and the dog gets out? You're likely to rely on your recall and call out to him "Fido, Come!" This is great because he's running full steam to get back to you. But, out of nowhere, a car screams around the corner on a collision course with your dog! Now the dog has learned to Stay when he's standing still, and maybe even milling about, but will he respond in the middle of a super happy recall?
I teach a Stop cue specifically and only as an interruption to a Recall. The dog learns that within a run toward me, I may at any time ask him to Stop (and then I can follow that with a Stay cue if needed or just build duration that Stop means stop moving until I call you again).
If your dogs don't yet have these life-saving skills, don't wait! Get practicing now! Happy training.

Author - Jody Epstein
Jody Epstein is a certified behavior consultant, certified professional dog trainer, and holds a master's degree in animal behavior from Tufts University. She has been training professionally for more than 12 years and is pleased to be part of the Academy of Pet Careers team, teaching the next generation of trainers. Look out for her blogs on all things dog training and animal behavior.