How To Become A Dog Groomer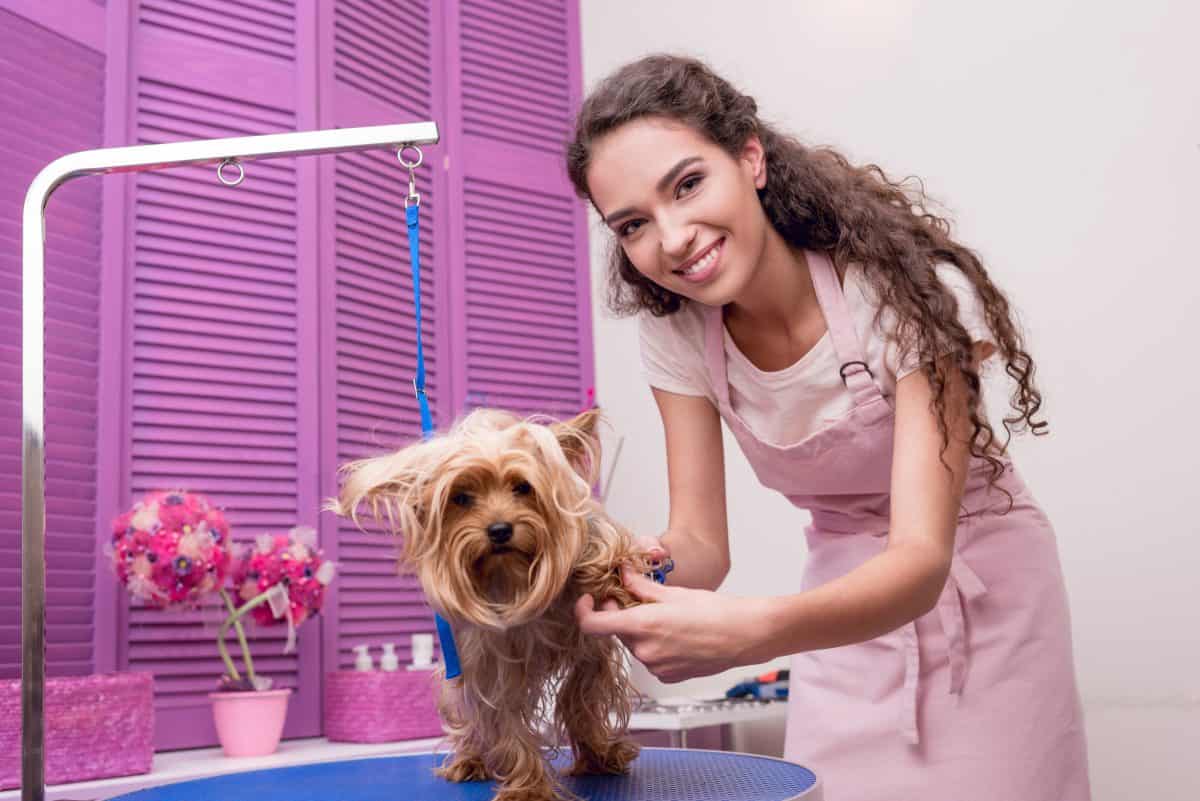 Starting a new career can be exciting, but you may have questions about how to get started. If you've ever wondered how to become a dog groomer, you've come to the right place. We've put together this guide just for you that lays out all your options.
Before you get started, it's important to define your career goals. If you are looking to groom dogs as a hobby, your options may be different than someone looking to start a career. The main questions you should be asking yourself before selecting your education are:
How much time am I willing to dedicate to my education?
How much money would I like to make?
What can I afford to spend?
Who can provide the expertise I'm looking for?
Do I want a certificate?
What is going to get me to my goals the fastest?
There are many options out there to help you start a career as a professional dog groomer. Each one offers a unique experience but not all are created equal. It really depends on your answers to the above questions, which model you should choose.
4 Options For How To Become A Dog Groomer
The four options listed below will cover each of the ways you can become a dog groomer. They are ranked by quality and likelihood for success. We understand that every person's situation is different so the best option for you might be different than the next person.
Hands-On Schools
There are dog grooming schools across the country that offer comprehensive education and hands-on experience. Because dog grooming is a hands-on profession, you can appreciate the value of working with dogs and learning from professional instructors. No other option can put you through a full education and make you job ready in such a short time. Dog grooming courses range anywhere from 2 months to 4 months at most schools.
The trade off for this comprehensive education is cost and time. Dog grooming schools aren't going to be your cheapest option, but if you are serious about a career working with animals, this will provide the best education. Schools also offer certificates upon graduation that help build your reputation as an expert.
Mentorship
Not everyone has the option of going to school full time. Your next best option is to get hands-on experience through a mentorship. A mentorship is where you team up with a professional dog groomer and learn from them. This can be done through on job training as an employee or you can work with them for free in exchange for their help.
There is no mentorship network out there, so you are required to find your own instructor. The biggest draw to this option is that there are no guarantees to your education or success. It is important to find an instructor that can provide your desired education, because each experience can be different.
Online Schools
Many people are attracted to the convenience of an online education. There are many online schools that can help you become a professional dog groomer. Many of them even provide dog grooming certifications.
Online schools are cheaper than hands-on schools, but it is important to appreciate the reasons why. You are trading convenience for experience. Many online schools will include a brief mentorship experience but not enough to give you the practical skills to excel as a professional dog groomer.
This can be a great starting point for new bathers or groomers. There is a lot of theory that is necessary to understand to be a great dog groomer. But the lack of hands-on experience could make it difficult to get a job.
Self-Educated
If all other options fail, you can always become self-educated. There are many great books, webinars, seminars, and organizations that are open to the public. Self-education is important in this profession. Even certified dog groomers with years of experience must do continued education to keep up with the changes.
Self-Education is more appealing to hobbyists, but it doesn't mean you can't become a professional. It may just take longer than an organized education provided by a school.
---
If you are interested in learning more about how to become a dog groomer, feel free to contact us at The Academy of Pet Careers. We can help you find out if a hands-on school is the right fit for you. Call us today at (636)489-5356 or we can be reached by email at [email protected].