On Talking Terms With Dogs: Calming Signals By Turid Rugaas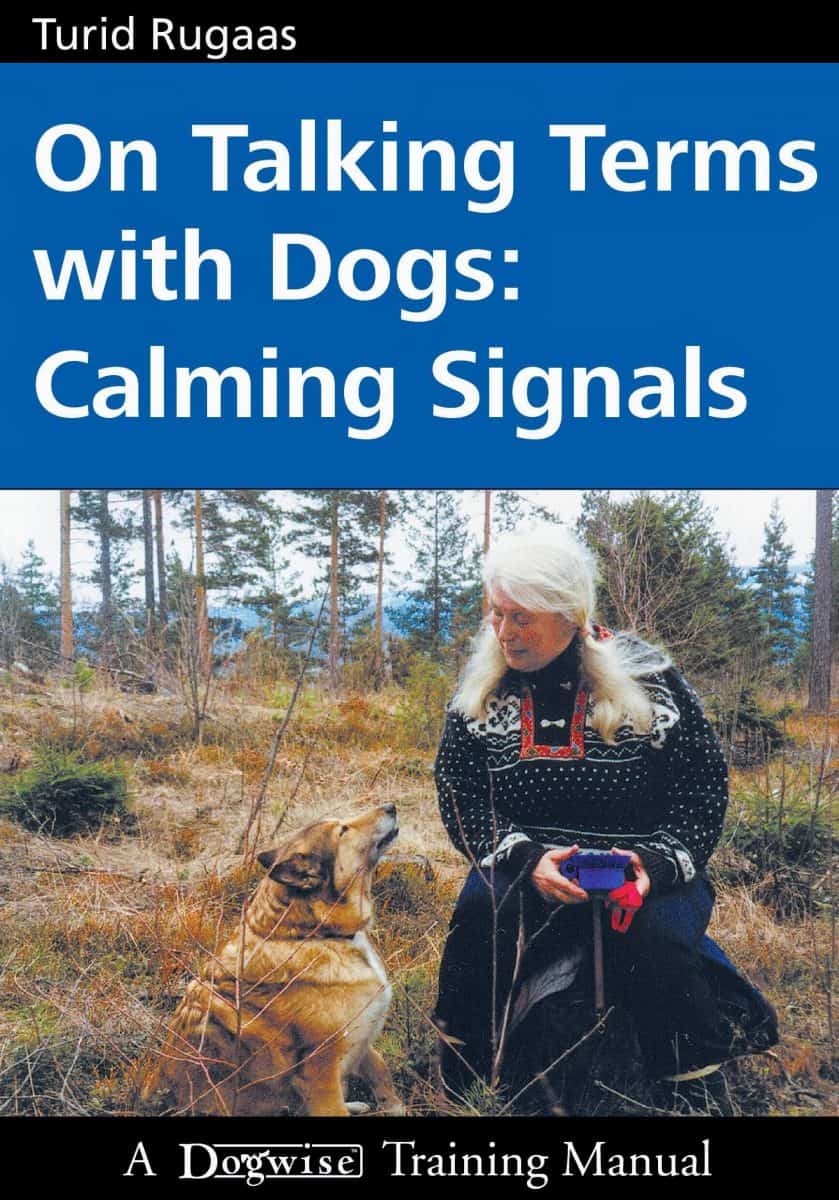 Turid Rugaas does an excellent job in explaining the many subtle signals that dogs use to communicate when they are uncomfortable in social situations. These are referred to as calming signals. While she acknowledges that we don't know if such signals are given with direct intent to communicate or if they are simply passively understood by conspecifics, Ms. Rugas describes examples where displaying such signals successfully defused growing tension and avoided confrontations.
Explaining what the behavior signals look like, as well as situations where a dog is likely to display them, and how other dogs typically respond, Ms. Rugaas teaches her readers how to understand Dog. She also shares several behavior signals that humans can successfully do in a dog's presence to help them feel safer and calmer.
On Talking Terms with Dogs: Calming Signals is a an excellent primer on behavior signals that is accessible for both trainers and pet owners alike. I believe this book should be in the library of every pet professional and every dog lover out there. For the past dozen years, I've recommended this book to every client I have, whether for obedience or behavior modification work.

Author - Jody Epstein
Jody Epstein is a certified behavior consultant, certified professional dog trainer, and holds a master's degree in animal behavior from Tufts University. She has been training professionally for more than 12 years and is pleased to be part of the Academy of Pet Careers team, teaching the next generation of trainers. Look out for her blogs on all things dog training and animal behavior.