Find Your
 Grooming 
Career!
The Academy of Pet Careers (APC) offers a range of grooming programs for every level of pet stylist. Whether you are seeking a quick start into your new career or are a veteran groomer looking to expand on your skills, there is an option for you.
All grooming programs can be taken full-time or part-time and allow students to design their own flexible class schedule.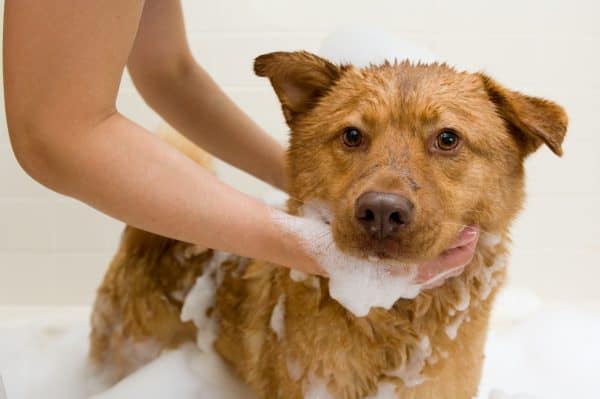 Basic Groomer Program (50 Days)
Graduates from our Basic Groomer Program will learn the fundamental skills of bathing, brushing, trimming and scissoring necessary to step into a grooming salon and earn income as a Pet Groomer.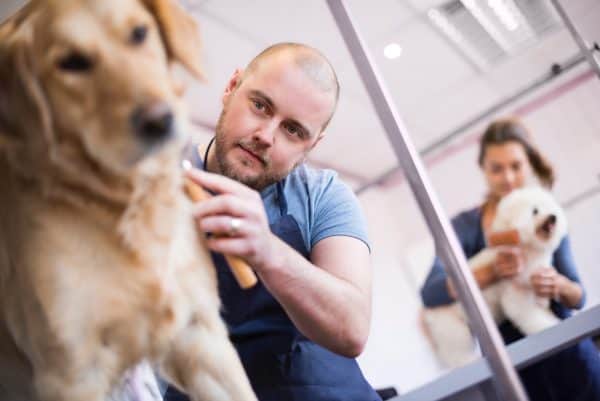 Professional Groomer Program (75 Days)
Students interested in a fast track to higher income potential will attend our 75-day program. In addition to the skills learned in the Basic Groomer Program, you will master advanced grooming techniques, uncommon breed patterns, fine tuning, and most importantly, speed building.
Bather / Brusher Program (25 Days)
Designed for entry-level employees looking to get their foot in the door, this program teaches the basics of bathing and brushing, as well as rudimentary scissoring skills to get you started in the fun world of pet grooming.
Reasons to Become a Pet Groomer
Pet Contact
There is no career in the pet care industry where you get to work hands on with pets as much as a pet grooming.  Unlike training, lodging, daycare and veterinary services, a pet groomer's fundamental role is to touch the pets in their care.  This is a unique benefit that attracts so many to the field.
Expressing Your Creativity
Great dog groomers are creative and artistic.  Once you learn the fundamentals of grooming you will then enter the area of artisan.  Ultimately, skilled groomers are measured by what they can achieve using scissors.  As you master your scissoring skills you will soon find your artistic skills exposed as you imagine each dog as a sculpture that you must chisel.  Each pet you groom is a new canvas and your imagination is your only limitation.
Tips
Not so surprising, pets will be brought to your salon by pet owners.  These clients will continue to come back only when they feel trust and value the service that you provide.  When they do, tipping is a typical expectation and tips can become a significant part of your income.  Pet grooming is the only profession in the pet care industry where tips can generate such high financial rewards.
Business Ownership & Employment Opportunities
Look around your community and visit a few salons.  You will soon discover that business ownership continues to be a valued opportunity for pet groomers.  If you desire to be your own boss, being a groomer offers many opportunities to own their own businesses from mobile grooming to opening your own shop. Alternatively, there is a high demand for qualified groomers if you are interested in a stable career with less obligation.