Preferred Hiring Partners
Join our community of Preferred Hiring Partners (PHP) and be first in line to hire qualified pet professionals in your area. Whether you are actively hiring or already well staffed, joining our network can help you more proactively find quality staff. Fill out the form to join our free listing or read about other ways we can help you find your dream employee.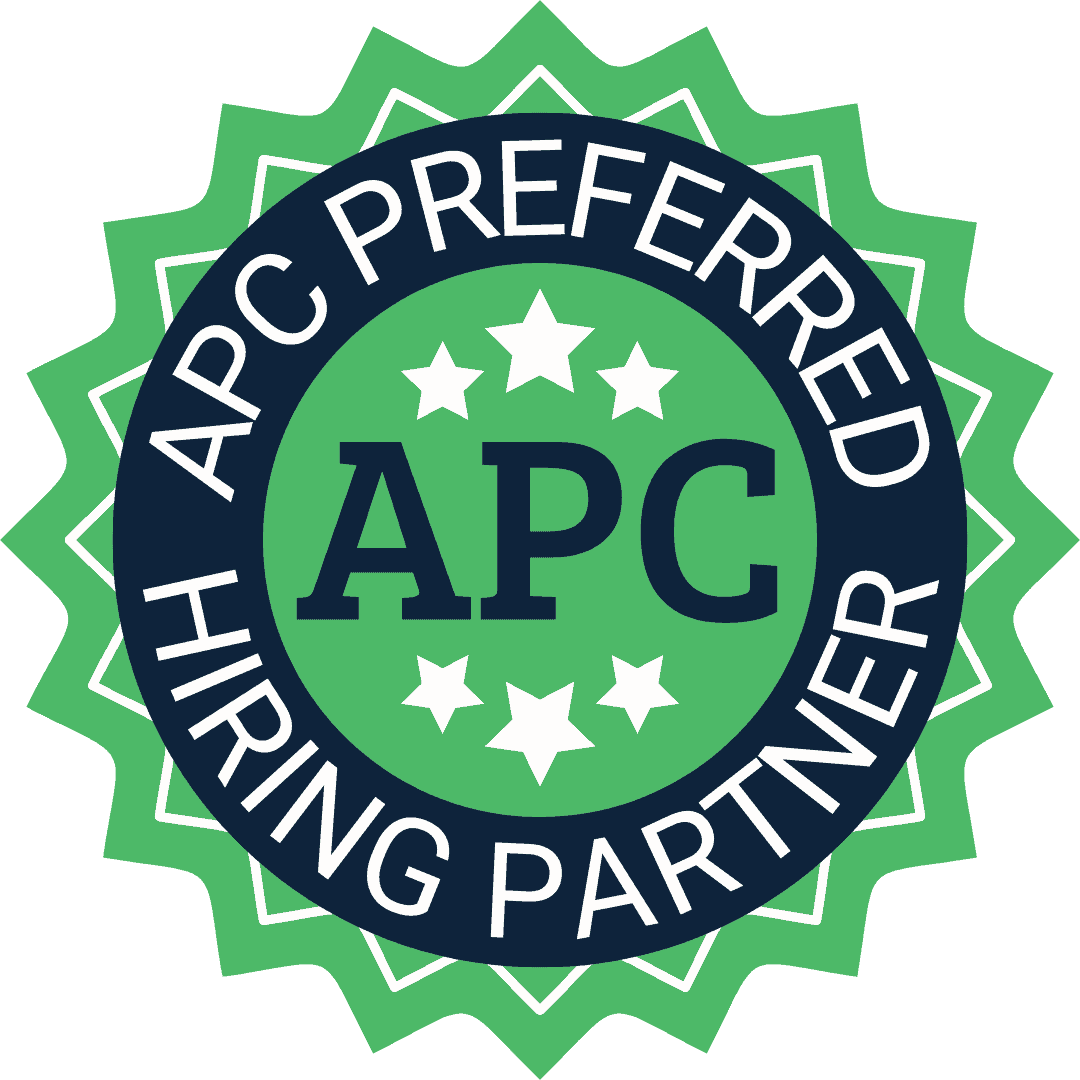 Got your Six Support Dogs
Email hidden; Javascript is required.

Got Your Six Support Dogs is a 501c3 not-for-profit who supports veterans and first-responders who have risked their lives to serve our country. To help those who struggle with Post Traumatic Stress Disorder (PTSD) as well as sexual trauma, Got Your Six Support Dogs' goal is to place trained PTSD service dogs with veterans and first-responders at no cost to help them heal from the psychological stress of war and duty through the compassion and healing power of their loyal 4-legged companions.
Trainers for Got Your Six Support Dogs, house and train a dog for a year, teaching obedience and service tasks with the guidance of the Director of Training. Trainers work remotely, except for 1 hour every other Wednesday when we all train together as a group.
All supplies, grooming, and veterinary care is provided and paid for by Got Your Six Support Dogs, but trainers are expected to make and get their service dogs in training to any and all appointments.
It is imperative that we keep good records of each dog's training, so trainers are expected to fill out training logs (provided by Got Your Six Support Dogs) for each of the dogs they are training. We also expect at least one training session to be recorded and posted to a trainer only Facebook page.
Since we are a not-for-profit we do have fundraising events that we will ask the trainers to come to with the SDiT to help promote us as an organization. Events are frequent, so we only ask that trainers can make it to one event a month.
Email hidden; Javascript is required.
Discounted Education Opportunities
As a Preferred Hiring Partner, there are multiple ways we can help you get qualified staff. A more proactive approach is to send one of your favorite staff members through our online training. Instead of waiting for a graduate to reach out, you can invest in your current team to develop the necessary skills to help you succeed.
With this model, employees can continue to work while learning in their free time. With the discount provided and payment options available, this is the most affordable way to pursue a new skillset. Currently, we offer an Online Dog Training Program for businesses looking to grow their dog training talent. Grooming and vet assisting programs are still under development.
Students referred through one of our Preferred Hiring Partners receive the largest discount available. To learn more about the discount and who qualifies, please reach out to [email protected].
For local businesses in the greater St. Louis area, we offer a handful of resources to help you promote and grow your business. Check out the options listed below. If you are interested in learning more about any of the following opportunities, please reach out to Jennifer at [email protected].
Coffee & Continuing Education
Local businesses can get in front of active students by presenting a topic in class. Our Coffee & Continuing Education opportunities are offered once per month. Any business can sign up if they have something education to chare or an employment opportunity. The event lasts 1-2 hours and is first thing in the morning before class starts.
This is a great opportunity to build relationships with current students and can often lead to employment. If you are interested but don't know what to talk about, just reach out and we can put our heads together.
APC Hosted Events
The APC houses an 8,000 square foot event space that allows us to host wonderful events throughout the year. Some example include our Grooming Garage Sale where local groomers come together to sell and swap old equipment, and our Dog's Day Out event for the pet public to browse local vendors, visit with pet businesses, and adopt local shelter dogs.
As a Preferred Hiring Partner, you will be first on the list for an invitation for any events hosted by the APC. With the variety of events held at the APC, there's bound to be something to help you put your business in front of both qualified staff and the pet public.
Space Rental
At the APC, we love everything pet related. If you are an independent petpreneur looking for a home to host your classes, we offer our 8,000 square foot classroom for rent by the hour. We host a variety of pet-related classes every week and are looking to expand our opportunities.
Whether you are looking to host group classes for your training clients, or are an educator looking to teach the occasional seminar or class, we have options available. In addition to our large event space, we have classrooms equipped with tables and chairs, computers, and projectors to make teaching easy.
Apply to Become a Preferred Hiring Partner (It's Free)