Preferred Hiring Partners
Join our community of Preferred Hiring Partners (PHP) and be first in line to hire qualified pet professionals in your area. Whether you are actively hiring or already well staffed, joining our network can help you more proactively find quality staff. Fill out the form to join our free listing or read about other ways we can help you find your dream employee.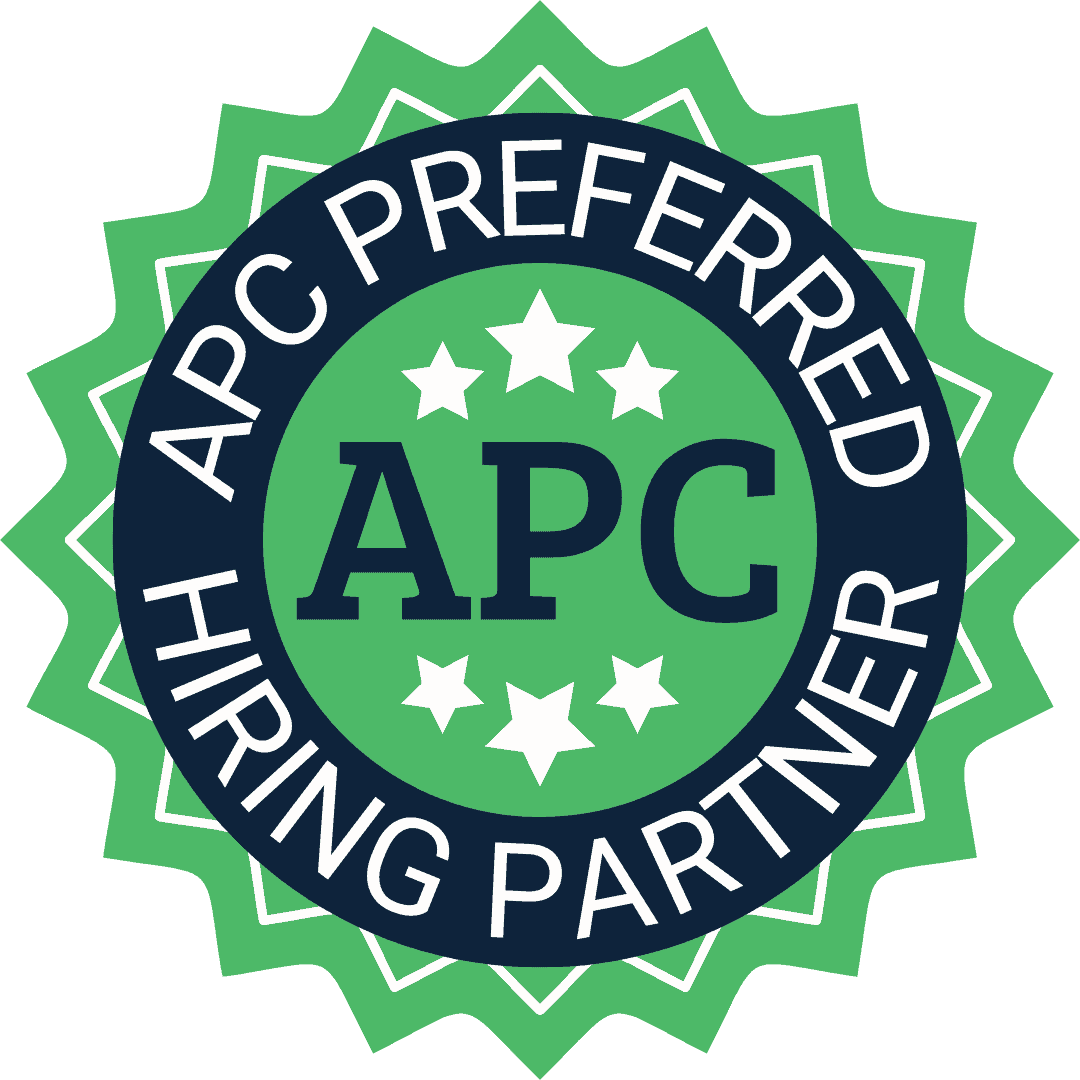 Zoom Room Dog Training
Email hidden; Javascript is required.

Benefits
Above AVG pay / Commissions
Employee discount
Flexible schedule
Professional development assistance
Tuition reimbursement
DO YOU LOVE DOGS? WE DO!
The Zoom Room Dog Training Center and Canine Social Club is the first of its kind, and we are looking for friendly, certified, outgoing, dog trainers or qualified candidates who desire a long term career in dog training. We are a positive ONLY reinforcement training center.
Professional dog training experience is not required, but a plus. You must have had experience training your own dog, using force-free, positive reinforcement training methods. If you meet the criteria, with previous dog training certification and/or education we will provide your training to receive a Zoom Room Dog Training Certification.
Our motto at the Zoom Room is "We don't train dogs. We train the people who love them."
Therefore, you must be able to communicate effectively to people of all ages and backgrounds in both a group and private setting.
At Zoom Room, we offer the following group classes:
Obedience, Agility, Tricks, Rally Obedience, Puppy Preschool, and Puppy Training+
We also offer specialized group training workshops for:
Therapy Dog Training, Scent Work, Urban Herding (Treibball), and Shy Dogs.
Private Lessons for any of the above, as well as behavioral problems such as leash reactivity, potty training, crate training, and other nuisance behaviors (jumping, biting, barking, etc) are also part of the duties of a Zoom Room Dog Trainer.
If hired, you will be expected to complete online training courses and begin a hands-on training program shadowing current, experienced Zoom Room trainers.
Qualifications For This Position:
Zoom Room Team Member exemplifies these qualities:
A passion for dogs. Willing to learn animal behavior to ensure their safety.
Focus on safe, gentle and positive training. (Forceful, aversive, aggressive handling, vocalizing or punishing style treatment is not tolerated.)
Customer Service Oriented - Ability to take care of customers' needs
Respond promptly to customer needs. Responds to request for service and assistance.
Retail sales experience helpful.
Build trust with customers.
Willing and able to communicate clearly with clients about their dog. Work effectively to develop "lifetime clients".
Must be able to work under conditions that require sitting, standing, walking, bending, reaching, pulling, pushing and grasping.
Conflict Resolution - Ability to handle conflict with tact and diplomacy
Team worker who thrives in a team setting with an appreciation for ongoing coaching and development.
Cheerful, friendly, positive team-oriented attitude
Strong attention to detail, especially where documentation is concerned.
Reliable, punctual, and dependable. Our clients depend on us.
Ability to work a flexible schedule, including holidays and weekends
Ability to take direction well and apply it independently
Physically able to handle dogs of all sizes and to lift up to 50 lbs.
Knowledge of Positive, Operant and Classical Conditioning as it pertains to training dogs preferred.
1-2 years of experience in training dogs or equivalent education is preferred.
Knowledge and understanding of dogs, dog behavior, and individual breed characteristics
Knowledge Assessment Certification and the ability to obtain additional certification within one year of employment.
However, we will train and certify the right candidate for the position
Other duties as assigned.
Responsibilities:
Training classes daily
Meet with clients on arrival and departure of pet to discuss training expectations and progress
Provide enrichment to training our dog owners
Document and be able to explain in detail the dog's behavior and training status for each training session.
Adhere to LIMA (least intrusive, minimally aversive) training standards in all interactions and training exercises. Exclusive use of positive reinforcement training methods through classical and operant conditioning.
Run preset class curriculum or develop class curriculum, where applicable
Maintain highest standards of education in dog training
Conduct group classes
Conduct private lessons
Assist with additional training sessions as needed, including virtual training when asked
Sales of product and services
Grow business by making recommendations to current dog owners.
Create content (photos, videos) for social media posting.
Job Type – Full Time
Education – Dog Training Certification
Location – On Site
REQUIRED:
· Certification in Dog training and experience in using force free positive reinforcement training methods.
· The ability to communicate effectively to people of all ages and backgrounds.
· The energy, confidence, patience, and likeability to teach small groups of people in a classroom setting.
· Must be able to move and adjust heavy agility equipment (up to
50lbs), and be flexible enough to bend down easily to work with small dogs and puppies.
· The ability to be scheduled nights, weekends, and holidays. (We are open 7 days a week. We close on Christmas Day, Thanksgiving Day, and Easter and your birthday)
· Must be able to use a computer to complete online training.
· Must have access to and be knowledgeable in social media platforms
(Facebook and Instagram)
Must be comfortable in communicating products and services in a sales process
DESIRED:
Retail and services sales experience
Experience using Apple products (desktop computer, iPad, iPhone)
JOB TYPE: FULL TIME
PAY: $31K - $35K yearly PLUS Generous Commission and Bonus Opportunities available
Benefits:
Employee Discount
Commission Opportunity
Bonus Opportunities
Flexible Schedule
Paid Birthday
Schedule Includes: Day, afternoon, and evening shifts, weekends and holidays.
APPLY NOW! Interviews will be performed on a rolling basis as applications are received. Don't delay – if you're a dog lover, you're going to want to be a part of this!
Equal Employment Opportunity:
Zoom Room is an Equal Opportunity / Affirmative Action employer committed to diversity in the workplace. All qualified applicants will receive consideration for employment without regard to race, color, religion, sex, sexual orientation, age, national origin, disability, protected veteran status, gender identity or any other factor protected by applicable federal, state or local laws.
Job Type: Full-time
Pay: $15.00 - $19.00 per hour
Benefits:
Employee discount
Flexible schedule
Professional development assistance
Tuition reimbursement
Schedule:
8 hour shift
Supplemental pay types:
Bonus pay
Commission pay
Ability to commute/relocate:
Crestwood, MO: Reliably commute or planning to relocate before starting work (Required)
Experience:
Dog training: 1 year (Preferred)
License/Certification:
Dog Training Certification (Required)
Work Location: In person
Email hidden; Javascript is required.
Discounted Education Opportunities
As a Preferred Hiring Partner, there are multiple ways we can help you get qualified staff. A more proactive approach is to send one of your favorite staff members through our online training. Instead of waiting for a graduate to reach out, you can invest in your current team to develop the necessary skills to help you succeed.
With this model, employees can continue to work while learning in their free time. With the discount provided and payment options available, this is the most affordable way to pursue a new skillset. Currently, we offer an Online Dog Training Program for businesses looking to grow their dog training talent. Grooming and vet assisting programs are still under development.
Students referred through one of our Preferred Hiring Partners receive the largest discount available. To learn more about the discount and who qualifies, please reach out to [email protected].
For local businesses in the greater St. Louis area, we offer a handful of resources to help you promote and grow your business. Check out the options listed below. If you are interested in learning more about any of the following opportunities, please reach out to Jennifer at [email protected].
Coffee & Continuing Education
Local businesses can get in front of active students by presenting a topic in class. Our Coffee & Continuing Education opportunities are offered once per month. Any business can sign up if they have something education to chare or an employment opportunity. The event lasts 1-2 hours and is first thing in the morning before class starts.
This is a great opportunity to build relationships with current students and can often lead to employment. If you are interested but don't know what to talk about, just reach out and we can put our heads together.
APC Hosted Events
The APC houses an 8,000 square foot event space that allows us to host wonderful events throughout the year. Some example include our Grooming Garage Sale where local groomers come together to sell and swap old equipment, and our Dog's Day Out event for the pet public to browse local vendors, visit with pet businesses, and adopt local shelter dogs.
As a Preferred Hiring Partner, you will be first on the list for an invitation for any events hosted by the APC. With the variety of events held at the APC, there's bound to be something to help you put your business in front of both qualified staff and the pet public.
Space Rental
At the APC, we love everything pet related. If you are an independent petpreneur looking for a home to host your classes, we offer our 8,000 square foot classroom for rent by the hour. We host a variety of pet-related classes every week and are looking to expand our opportunities.
Whether you are looking to host group classes for your training clients, or are an educator looking to teach the occasional seminar or class, we have options available. In addition to our large event space, we have classrooms equipped with tables and chairs, computers, and projectors to make teaching easy.
Apply to Become a Preferred Hiring Partner (It's Free)