How Much Do Vet Assistants Make?
Interested in becoming a vet assistant? Although the education is much more affordable for vet assistants than vet techs, their potential salaries are nearly the same. Here's how much vet assistants make and the factors that go into determining their salaries.
It is important to note that results may vary depending on the state in which you reside. This guide will help you understand the factors in how salaries are determined so you can make the most educated career decision.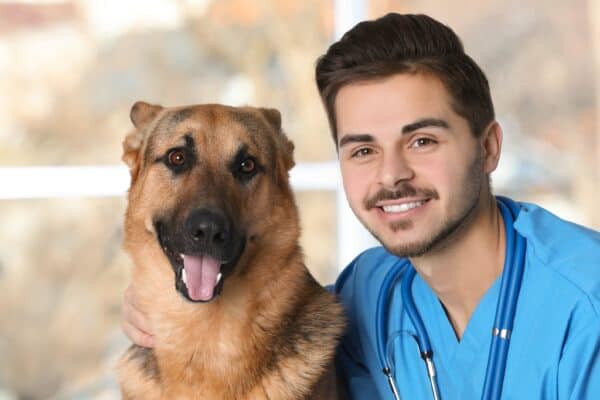 How Vet Assistants' Salaries Are Determined
There are several factors that go into how much you can make as a vet assistant, and your salary can vary throughout your career.
Your Education
If you want to become a vet assistant, you can pursue one of three different avenues: hands-on school, online school, or apprenticeship. Depending on your level of education, you might be offered a higher salary. Of course, if you start as an apprentice, you might work several years making little or no money in exchange for on-the-job education.
Your Experience
The more experience you have in a hospital or clinic setting, the more you can make. It's not uncommon for vet assistants to earn $5,000 to $10,000 more by the time they retire than they did when they first started out.
Your Work Environment
Some positions pay more because of the type of work that's required. Emergency and critical care positions usually pay more than general clinics, but they can also put more of a strain on team members.
Your Location
In large cities with higher costs of living, you can usually expect to earn more than you would in a less populated area.
The Average Vet Assistant Salary
On average in the US, vet assistants make around $31,000 per year, only $1 per hour less than vet techs. In some cases, they can make as much as $42,000 per year.
That being said, the pet care industry is evolving, and pet owners are spending more money than ever on their pets' care. Currently, there's a high demand for well-trained and -educated vet assistants. In the coming years, it's likely that the average salary will increase.
Want to become a veterinary assistant? Take the first step today!
Our hands-on program is designed to provide you with the classroom and practical education you need to jumpstart your vet assisting career. Complete the form below for more information, or to book a tour of our Missouri facility.