Jan Starns - Head Grooming Instructor
Red Cross Certified in Pet First Aid and CPR
Jan is the APC's head grooming instructor as well as our grooming guru. With 17 years of grooming experience, Jan is one of the few Master Pet Stylists in the country recognized by the ISCC. Jan came to the pet care industry looking for a career change. She attended The Academy of Pet Careers and never left. Her favorite thing about the job is the animals, but she also likes that there is always something new to learn.
Jan currently owns a beagle and two mutts, but she has always had many animals. This includes birds, cats, fish, ferrets, and other rodents. Jan's dream is to visit the Great Barrier Reef in Australia and to do wildlife rehab.
Jackie Brumfield - Grooming Instructor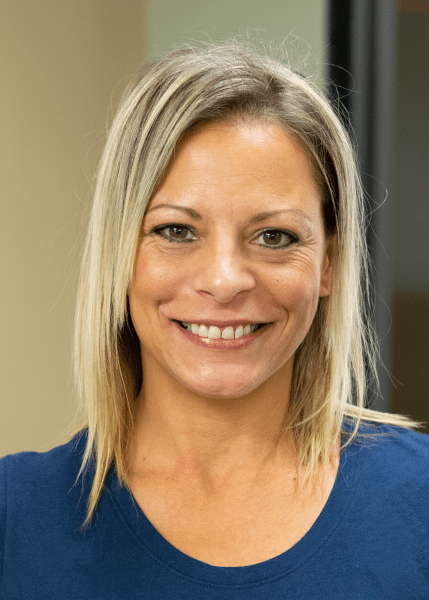 Jackie began her grooming career in 2005. With over 10 years of experience as a groomer, she is a great addition to The APC instructor team. She is Fear Free certified and is a great leader in encouraging others to continue their education. Jackie is currently working towards her Master Certification through the International Professional Groomers.
Jackie is the first instructor that Grooming Students get to interact with and she is a warm welcome and the perfect fit to introduce new groomers to the industry!
Jody Epstein - Head Training Instructor / Behavior Instructor
Masters in Animal & Public Policy - Animal Behavior (Tufts Cummings School of Veterinary Medicine)
Animal Behavior College - Mentor Trainer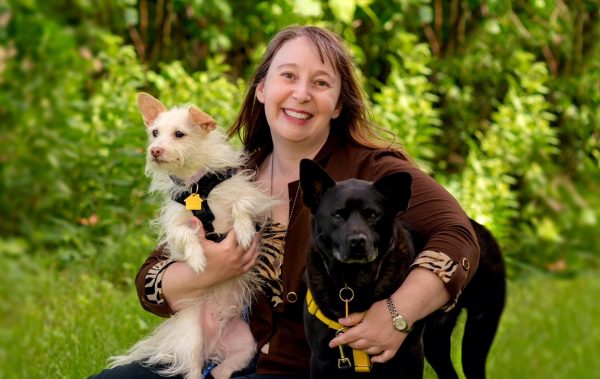 Jody Epstein is the head instructor of the APC's dog training school. She has been professionally training dogs for 12 years and doing behavior modification for 7 years. In 2014 she became a Certified Professional Dog Trainer – Knowledge Assessed (CPDT-KA). She returned to school and earned her master's degree in Animal Behavior from Tufts Cummings School of Veterinary Medicine in 2016. Shortly after taking on the role of Behavior and Training manager at a humane society in 2017, Jody became a Certified Behavior Consultant Canine – Knowledge Assessed (CBCC-KA) – one of fewer than 200 worldwide who hold this certification.
Since leaving her role at the shelter, Jody proudly joined the ranks of the Fear Free ™ movement and is now a Certified Fear Free Professional Trainer. In her spare time, Jody enjoys wandering in nature with her two dogs, Chewie and Hagrid. She is also a fan of the Harry Potter series, Dr. Who, all things Stephen King, binge-watching shows on Netflix and Acorn TV, and chocolate.
Suzanne Veltrop - Dog Training Instructor / Behavior Instructor
Suzanne Veltrop is an instructor for the APC's dog training academy.  She is a graduate of Animal Behavior College (ABC), earning a certificate as an ABC Certified Professional Dog Trainer.  In addition, she attended the Professional Dog Training course at The Academy of Pet Careers (APC) and has successfully completed the Pet Empowerment program at the Academy of Pet Careers.  She is also a member of the Association of Professional Dog Trainers (APDT) and the International Association of Animal Behavior Consultants (IAABC).  In 2019, she became a Certified Professional Dog Trainer – Knowledge Assessed (CPDT-KA) and continues to advocate for positive reinforcement and fear free training methods.
With a passion for teaching and a lifelong love of dogs, Suzanne opened a successful dog training business with the goal to improve the relationship between pet parents and their dogs in order to create loving, lasting relationships through positive reinforcement training.  However, upon realizing that there is great need for more positive reinforcement trainers in the world, she decided to return to APC as an instructor to train future dog trainers utilizing positive reinforcement and force free training techniques.
Katie Sinclair (RVT) - Head Veterinary Assistant Instructor
Registered Veterinary Technician (RVT)
Katie Sinclair, RVT, is the head instructor for the APC's veterinary assistant program. She has been a part of the veterinary industry for 9 years, 7 of which as a Registered Veterinary Technician in the St. Louis area. She earned her Bachelor of Arts degree in Equine Science from Otterbein College (Westerville, OH) and earned her Associate's in Veterinary Technology from Sanford-Brown College (Fenton, MO).
She is currently expected to complete her MBA in Leadership from Lindenwood University (St. Charles, MO) in 2020. Katie joined the Fear Free movement in 2017 and is proud to be a Fear Free Certified Professional. In her free time, Katie rides and competes in dressage with her National Show Horse, Jack. She also is the proud mother to two parrots, Arthur and Simon Says.
Joseph Schifano - Owner/Business Instructor
Joseph Schifano is the President of The Academy of Pet Careers. His experience in the pet care industry spans over a decade. As a third-generation owner of Petropolis Pet Resort, Joseph has experienced every aspect of managing a pet business, from doggy day care to marketing and sales.
Above all, his goal is to educate the community of pet businesses on best practices to succeed in this competitive industry.
Joseph graduated with a business degree from Elon University and quickly moved into leadership at Petropolis. His focus on business strategy, combined with his love for animals, has allowed him to successfully run a pet service business that earns seven figures in revenue per year.
When Petropolis opened its doors in 1988, it was the first all-inclusive, indoor pet hotel in the nation. With Joseph's help, Petropolis has been recognized with the following awards:
"Best Large Pet Hotel in The Nation" – Groom and Board Magazine
"Future 50 Business Award" – St. Louis Small Business Monthly
"Best of St. Louis" – River Front Times
Furthermore, Joseph took over leadership of The Academy of Pet Careers in 2015. He has taken the school in an exciting direction, focusing more on business skills and professional success. Currently, he is creating new business courses as well as offering one-on-one business coaching to select students.