Become a certified professional dog trainer
online through flexible learning from the comfort
of your own home
Get the education, practical skills and hands-on experience
in an online, self-paced and structured learning environment. Become a dog trainer online to start your dream career.



Get your free call to learn more about our online dog training program.
Complete the form to receive a free guide and call about our programs.
Contact Us - Online Training School
*By submitting you opt-in to receive SMS/MMS messages from the APC.



The online dog training school that's just like in-person
The online dog training school at The Academy of Pet Careers has been developed as part of our core mission to make high-
quality pet education flexible, affordable and easily accessible for everyone. After the big success of our in-person programs and
the countless success stories of our students launching their professional pet careers, we've received interest for an online dog
training program from people across the country.

Online and self-paced but with structure and accountability

Personalized attention from certified instructors

Ongoing support through our alumni group and exclusive access to resources you can use after graduation

Learn through reward-based, force-free methodology of training

Dedicated job support and access to the APC Preferred Hiring Partners
I highly recommend studying professional training at the Academy of Pet Careers! It is a lot
of hands-on which is very helpful. The teachers and staff are so amazing and you can
almost pretty much make your own schedule. You can go to school and still have a job and
the staff is very understanding about your goals."
How the APC dog training school prepares
you to become a dog trainer online
Once you've enrolled in the program, all you need to get started is a computer/phone, internet, and a dog
to practice on. The program is entirely flexible and self-paced, but we will be there to hold your hand
and help you graduate in 12 months or less.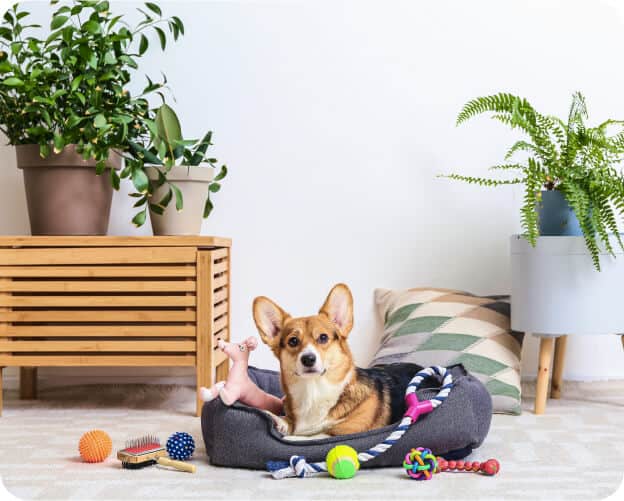 Training Toolkit
We deliver to your home everything you need to complete our program and become a professional dog trainer. Your Training Toolkit consists of the following items:
Dedicated Instructors & Assessments
You have access to a dedicated training instructor from day one of your program. You can reach your instructor via direct message or schedule a one-on-one zoom call at any time to answer your questions or troubleshoot your training skills.
Throughout your program your knowledge and skills are being assessed, and to move on you'll have to meet our minimum requirements. You complete a series of knowledge checks and multiple-choice quizzes, as well as live or recorded practical skills tests.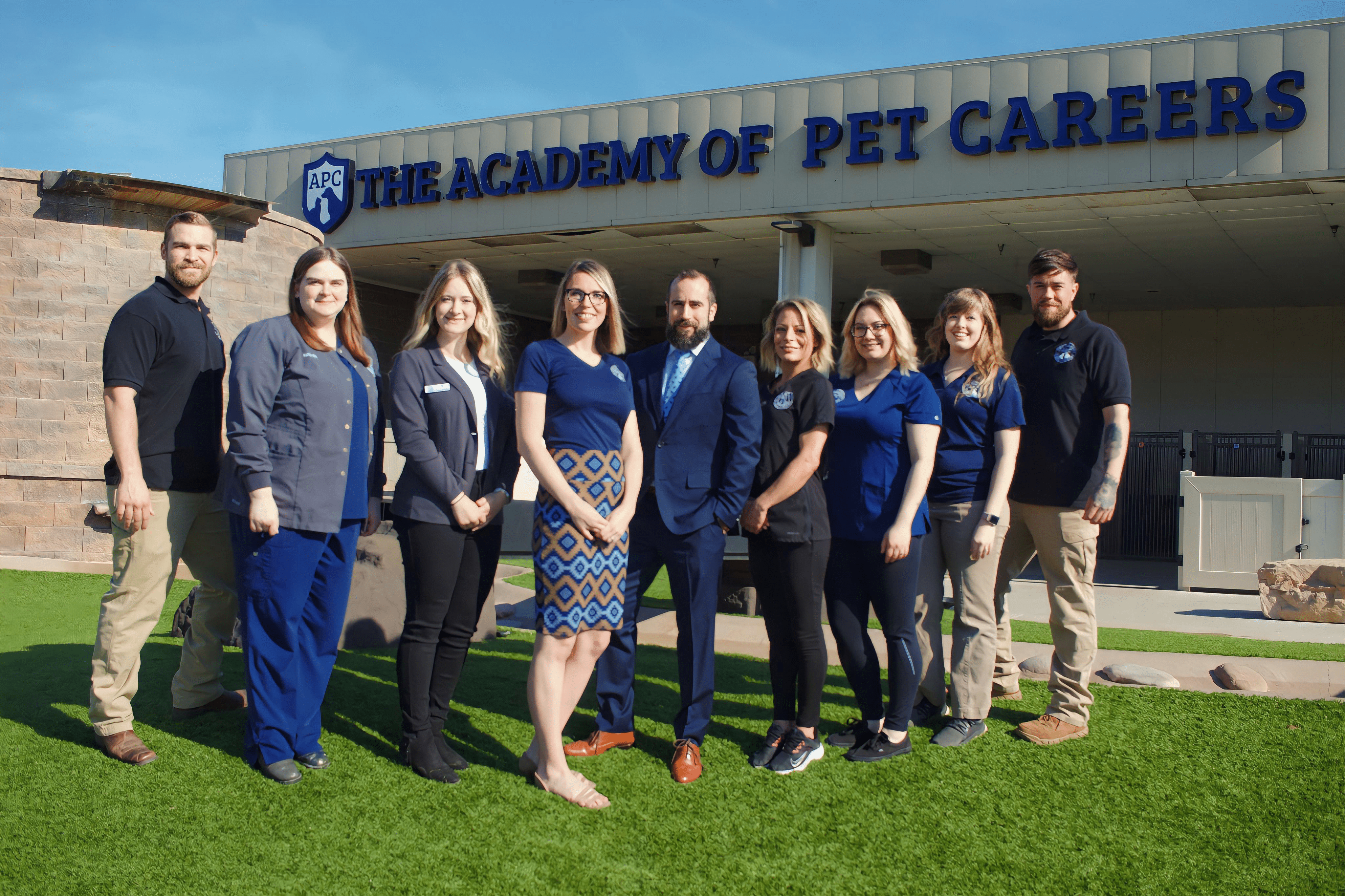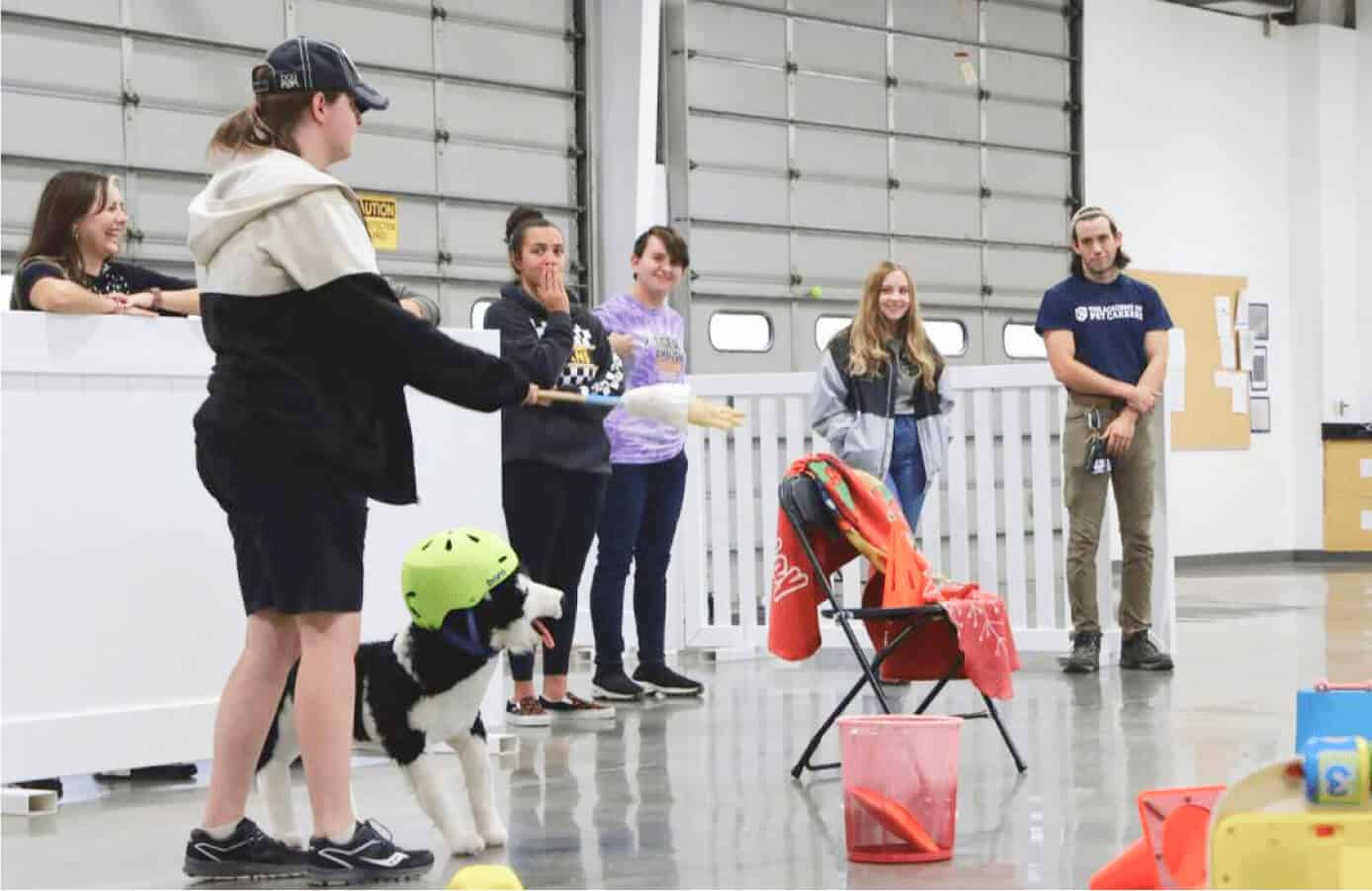 5-Day Live Workshop
Most students will graduate their program with the help of their dedicated instructor and virtual support, but for those students looking for a little more hands-on approach, we've included 5 days of live, in-person instruction at the APC headquarters in the greater St. Louis, MO area.
Whether you are hitting a training roadblock in the middle of your program or would like a little more hands-on experience before starting your new career, this workshop can help you succeed. All workshops are personalized to each student and run in tandem with regular in-person training classes. Select the skills you need most help with and join the pack of students all looking to become professional dog trainers.  
Community Engagement & Student Support
Our program is built on a community platform so you share the experience with other students attending the same program. Discussion forums, polls, and shared content are just a few ways you will be able to interact and engage with the community.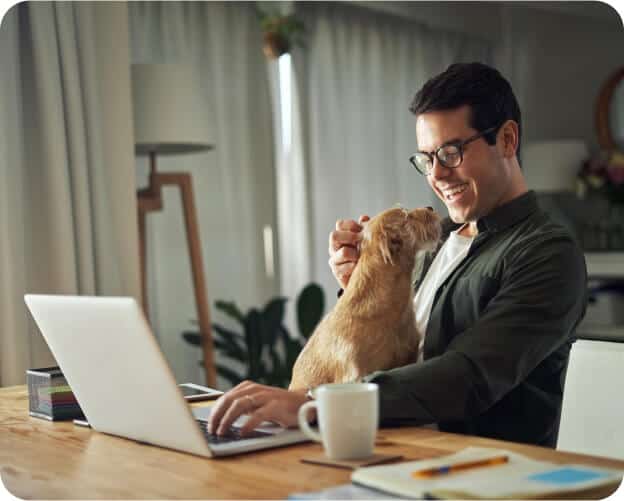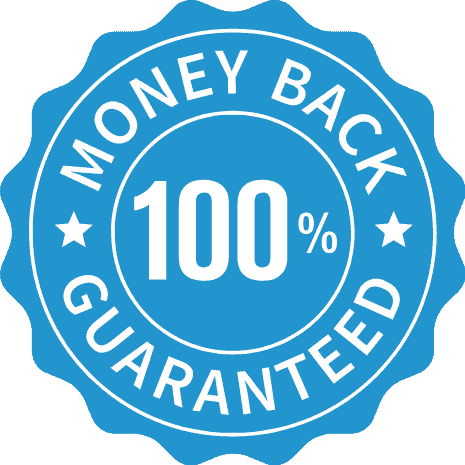 100% Money-back guarantee
Our money back guarantee is also known as our "drop window". It is a 14 calendar-day period at the beginning of their program, that allows students to be sure that they have picked out the perfect program for them.
We are so sure that you will be happy with your schooling that we offer a "Money Back Guarantee" to ensure your satisfaction. If for any reason you wish to discontinue your attendance at The Academy of Pet Careers, a refund will be issued with no questions asked.
What our certified graduates say
about their training at The Academy of Pet Careers

It is great to get hands on experience learning how to teach the dogs in a positive way. It is nice with both teachers dividing their attention answering any questions we have and getting help for highly experienced professionals. I recommend this school to everyone who is interested in learning how to train dogs.


I graduated from Training, Grooming, and PEP.
I use the skills I learned at APC every single day.
The training portion of the school is well worth the money. The instructors (Rob & Susanne) are the best kind of people. They are patient and kind and make sure you truly understand how to train, the process of how they learn, different techniques, etc. The grooming portion is good too. I have my own successful business now, and part of that is because of APC. If you are considering a career in this field this is a good place to see if training or grooming is your passion. I sure found mine! Also, administrative people are great! Very helpful and made everything as easy as possible. I made a lot of friends here, and it has opened a lot of doors for me, and my business
Medlin Pet Company.


During my time at The Acadmey of Pet Careers,
I had the opportunity to work hands on with dogs and learn how to communicate with pet parents. Working hands on with different breeds, ages and behavior types allows you to learn how to train all dogs and gain invaluable experience. I would highly recommend this school to anyone interested in dog training, dog behavior or working with animals.

Pet companies that hire our students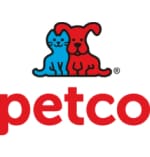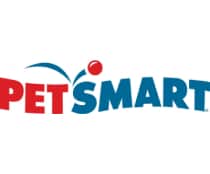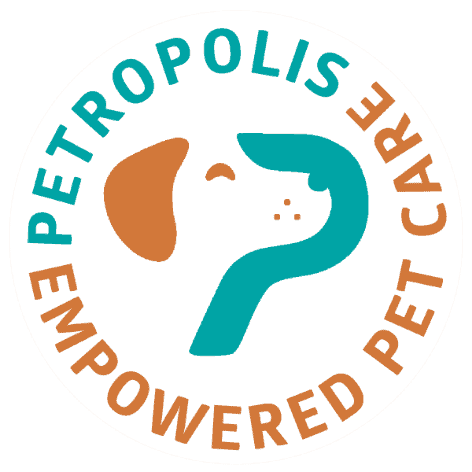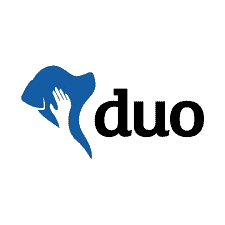 Wages and employment outlook for dog trainers
In recent years, dog trainers have seen increasing demand for their services. This career path provides
several perks, such as flexible hours, options for specialization and, if desired, the ability to be your own boss.
2,900+
Active dog trainer job postings
(Glassdoor)
This certification gives you the skills and industry
experience to excel in a dog training career
The World of Dog Training
Basic Study of Canines
Canine Communication and Body Language
Learning Theory
Canine Enrichment
Pet Safety and Handling
A Trainer's Toolkit
Training Fundamentals
Skills and Manners
Developing a Training Plan
Solving Common Unwanted Behaviors
Client Interaction
Teaching Skills and Manners
Focus
Find It
Leave It
Touch/Target
Sit (multiple positions)
Down (multiple positions)
Stand (multiple positions)
Stay (multiple positions)
Recall/Come
Loose-Leash Walking
Auto-Sit
Station/Place
Drop/Give
Door Manners
Stair Manners
Basic Tricks
Polite Greetings
Dog-on-Dog Introductions
Acclimation to a Muzzle
Fix the following behaviors
Hyperactivity & Unruliness
Counter Surfing
Biting/Nipping
Excessive Barking
Jumping on People
Climbing on Furniture
Chewing
Begging
Digging
Door Dashing
Potty Training
Stool Eating (Coprophagia)
Separation Anxiety
Resource Guarding
Aggression Towards People/Dogs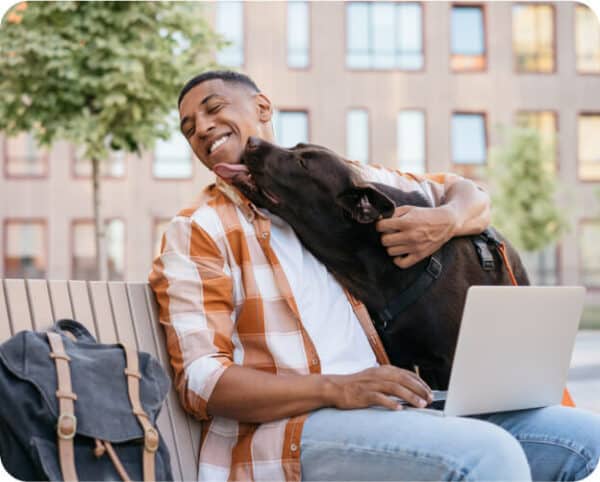 What are the benefits of an online dog training program compared to an in-person one?
Frequently Asked Questions
We have a handful of payment options to suit each student's unique needs. Students who wish to pay up front will receive a discount of 20%. Students who desire to spread their payments out may apply for a TFC Tuition Loan. TFC Loans range from 12 months to 24 months, with payment as low as $230 per month. To apply for a TFC loan, you must fill out our TFC Loan Application. Click the link for more specific details.
Students are given 12 months to complete their program. On average, it is expected that students will dedicate 10 hours per week to their program. Contributing more time to the program will allow some students to graduate early, so long as they complete all the program objectives.
Our online programs are open enrollment so as soon as you are ready to sign up, you can get started by filling out our Online Program Application. Once received and eligibility is confirmed, you will be contacted by one of our admissions specialists to review payment options and help you navigate the enrollment documents.
Throughout your program you will have a dedicated instructor, but our entire team will be here to support your educational goals. For specific questions about course content and progress, you will communicate directly with your instructor via direct message in the school portal. If it is something that can't be answered via email, your instructor will schedule a private zoom call to help answer your questions. 
Our instructors are available Monday through Friday, 8am to 5pm CST and will respond at their earliest convenience. 
Because our program is built around a community platform, you will also have the option of seeking out immediate answers in the discussion forums. These discussions are open to all students in the same program and questions may be answered by fellow students or any of our qualified training instructors.
Our money back guarantee is known as our "Drop Window". The drop window allows you to do a sniff test of the program to make sure it's the right fit for you. If by the end of the Chapter One you wish to drop out of the program, a full refund will be issued with no questions asked. The only things not included in the refund are your deposit and application fee.
In order to enroll in one of our online programs, you must meet the following criteria:
Must be 16 years of age or older.

Must have access to a computer or phone with stable internet.

Must have basic computer skills.

Must have a mobile device that can record videos.

Must be able to communicate and read in English.

Must have access to a friendly, untrained dog that meets our

Minimum Requirements

.

Must satisfy our

Physical Requirements Guidelines

.

Must live in one of the eligible states. 
Get the education, practical skills and hands-on
experience to become a dog trainer online.
Regular Price
$5,500
*Taxes and fees may apply.
Pay Up-Front
$4,400
20% off
*Taxes and fees may apply.
Loan Options
$400 Down
*Payments as low as $228/month.