Grisha Stewart – Behavior Adjustment Training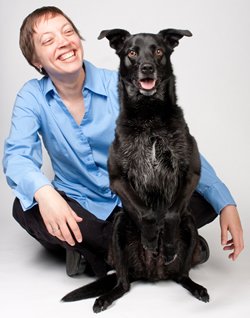 The Academy of Pet Careers is excited to host the amazing Grisha Stewart and her Teamwork Dog Seminar.
For information about the event, please visit the event page.
About Grisha Stewart
Grisha is the founder of Behavior Adjustment Training (BAT) and is a lifelong pet advocate.
Her mission is to teach families with dogs and other pets to address behavior issues and improve everyone's quality of life.
She is an dog trainer, author, and international speaker with a focus on dog reactivity. Grisha has authored the following books:
In addition, her site hosts online courses, live videos, and a community for like-minded trainers looking to continue their education. She is truly an amazing dog trainer, looking to empower animals and their owners to promote a healthier human-pet bond.
Dog Training School In Missouri
What Is Positive Reinforcement Training?