Starting a Dog Training Business: The Ultimate Guide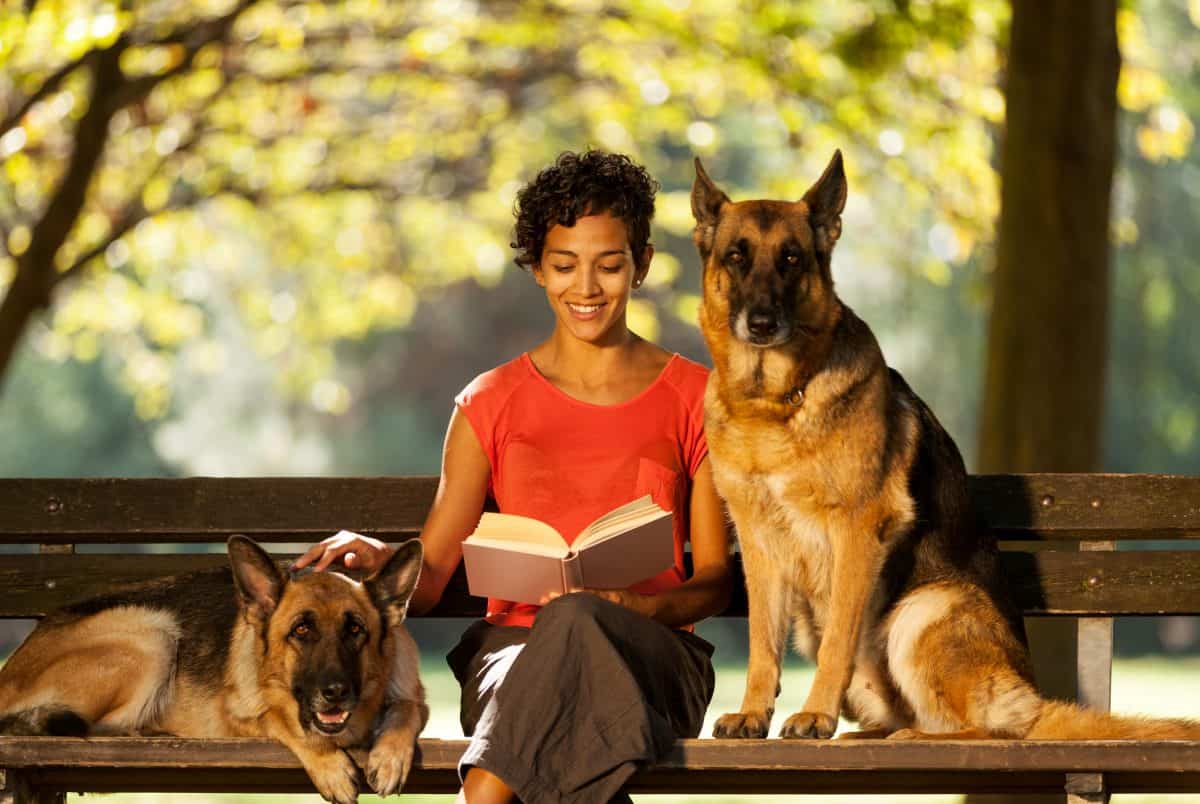 So, you've got a passion for pooches and a knack for training? Here's your ultimate guide to starting a dog training business! 
The Benefits of Starting Your Own Dog Training Business
Starting your own dog training business can be a deeply rewarding venture. You'll have the opportunity to be your own boss, taking the reins and making decisions that align with your core values and work style. Moreover, you'll transform your love for dogs and skill in training them into a career that meets a market need. 
Dog owners frequently seek professional help to properly train their dogs for obedience, agility, and even to overcome behavior issues. The dog training business is not just a profitable venture; it also allows you to make a meaningful impact on the lives of dogs and their owners. 
Current Dog Training Industry Trends
Just like any other industry, the dog training world also evolves with new trends and technologies. From modern training methods that emphasize positive reinforcement to the increased use of technology in training programs, staying abreast of industry trends can help you keep your business at the forefront. 
COVID-19 has also shaped the dog training industry in a unique way. With the surge in pet adoption during the pandemic, the demand for dog training services has also skyrocketed. Virtual training sessions have become increasingly popular, indicating a potential avenue to diversify your services.  
Organizations like The Academy of Pet Careers keep up with these trends, providing comprehensive education for future pet professionals. Participating in such programs can help you stay updated and relevant in the industry. 
Making a Plan
Before jumping into a new business, a solid business plan can help you avoid common mistakes and create some accountability in the early stages. 
A well-thought-out plan should include the following: 
An understanding of your target market

 

Competitive analysis

 

Financial plan

 

Detailed Description of your potential customers

 

What services you will offer

 

Estimates of startup costs and projected earnings

 
Answering these questions will provide a roadmap for your business. By putting your ideas on paper, it will help you think through your business more thoroughly. Once your business is up and running, you should reference your business plan at regular intervals to see where you stand compared to your benchmarks. There may be times when you need to rethink your business model and pivot to new opportunities.  
What Services Will You Offer
In dog training, there's a wide array of services you can offer. From basic obedience training to specific behavior modification training, agility training, puppy training, you need to decide what fits your skill set best. You could also consider offering specialized services like therapy dog or service dog training, which could differentiate you from other businesses. 
Your goal should be to find a niche that sets you apart. This will be different for every trainer. Based on your area, local competition, and your skillsets, you should be able to offer services that differentiate your business. Avoid copying your competition. This will make you a commodity and the only way to win in a competition between commodities is to be the lowest price. Offering a unique value allows you to set your price and carve out your own niche.   
Offering ancillary services like dog walking or pet sitting can also provide additional income streams that can supplement your core training business.  
How to Price Your Services
Pricing can be a balancing act. It's crucial to consider the market rates, the cost of doing business, and the value of your expertise. Take a look at what competitors are charging and understand why their prices are set that way. You could use different pricing models, such as hourly rates, package deals, or memberships. Each has its pros and cons, so choose what aligns best with your business plan. 
As a new business, you may be tempted to set your price lower than your competition. This is a good way to run your business into the ground. More established businesses have fine-tuned their business model and have a good understanding of costs and revenues. As a new business, it will be hard to compete with their cost efficiencies and you will most likely eat up all your profit.  
A safer bet is to match or price your services at the higher end. If you carve out a niche, this isn't hard to do because your customers won't have any competition to compare you to.  
Coming Up with a Name for Your Business
This is where you have a lot of flexibility to express you and your brand. The first question to ask yourself when coming up with a name for your business is if you want the name to represent you or your business. 
Many successful trainers have built a brand around themselves and set themselves apart from the competition by being the local expert. If this is your goal, you may want to include your name in your business name. For example, "Joe's Pawsitive Training" or something much cooler. 
On the other hand, if you want to grow a business that can scale with or without you, I recommend coming up with a catchy name that better describes your services and doesn't include your name. For example, "Empowered Puppy Training". Your focus should be catchy but also descriptive. If you get to abstract with it, customers may find it hard to recognize what you do. 
Getting Insurance for Your Dog Training Business
Running a dog training business comes with specific risks. You might have to deal with an aggressive dog, or a dog might get injured during training. As such, getting insurance is vital. 
Liability insurance and business property insurance are types of coverage you should consider. You can reach out to any business insurance agent to obtain this. It is recommended that you price shop a few or work with a broker to get the best rates.  
Registering Your Business
Once you have a name, it's time to make your business official by registering it. The process may vary depending on your location, but generally, it involves choosing a legal structure for your business, filing necessary paperwork, and obtaining an Employer Identification Number (EIN). 
This step is not essential for every new business on day one. Many trainers who operate small independent businesses will simply file their business income and expenses on their personal tax return. It is recommended that you speak with a licensed CPA to figure out the best type of business entity for you and your goals.  
Checking If a License Is Required in Your Area
Although there are no licensing requirements to be a dog trainer, some areas require dog training businesses to get a license. In most cases, licenses are required based on how many dogs at a time you will house on site.  
It's crucial to research and comply with your local laws to avoid any legal issues down the line. A simple call to your local city can answer your questions. The department of Agriculture is usually the one responsible for overseeing any pet related licensing.  
Marketing Your Dog Training Business
Marketing is essential to spread the word about your dog training business and attract clients. Here's a deeper look into some effective marketing strategies: 
Branding and Unique Selling Proposition (USP)
Your brand is more than just your business name or logo; it's the experience your clients get when they engage with your business. To create a strong brand, consider what makes your dog training business unique and how you want to be perceived by your potential clients. Do you specialize in training service dogs? Are you great at helping problematic dogs? Or perhaps you use unique training methods? This uniqueness becomes your USP, which differentiates you from your competitors. 
Website
A professional, user-friendly website can serve as the home base for your business online. It gives potential customers an easy way to find and learn more about your services. Make sure to include clear descriptions of your services, pricing, contact information, and client testimonials. You can also maintain a blog to share useful dog training tips and advice. This can help improve your website's search engine ranking, making it easier for people to find your business. 
A Facebook page can be a good alternative for new businesses on a budget. Make sure to include business information such as hours of operation and forms of contact to make sure potential customers can reach you. 
Social Media
Social media platforms like Facebook, Instagram, or YouTube are fantastic tools for promoting your business. Regularly posting engaging content can help you build an online community. Share images or videos of your training sessions, success stories, or even simple day-to-day activities. Be sure to interact with your followers by responding to comments and messages in a timely and friendly manner. 
Using social media on a regular basis is a great way to build a community around your business and set the tone of your brand. On social media, the amount of work you put into it will determine your outcome. Organic posting on your business page may not get you new customers, but getting engaged in community groups and dog training pages can put you in front of customers.  
Partnerships
Partner with local pet shops, vets, or dog shelters to increase your visibility. You can leave your business cards or brochures at their locations, or even offer exclusive discounts to their customers. You might also consider organizing joint events or cross-promotions. 
Offline Marketing
Don't forget about traditional offline marketing strategies. Participate in local events or sponsor a local dog show. Deliver workshops or seminars about dog training in your local community. All of these activities not only promote your business but also establish you as an authority in the field of dog training. 
Referral Program
Happy customers are your best marketers. Develop a referral program that offers incentives to customers who refer your services to their friends or family. This could be a discount on their next training session or even a free session if they refer a certain number of clients. 
Remember, marketing is all about connecting with your potential customers and building relationships. Your passion for dogs and commitment to their well-being should shine through in your marketing efforts. With a little creativity and consistency, your dog training business will surely thrive. 
Growing Your Dog Training Business
Once you've established your dog training business, consider strategies for expansion. This could be offering new services, exploring new markets, or even franchising. Remember, customer retention is key to business growth, so focus on providing exceptional service that encourages referrals. Continuous learning, such as courses from The Academy of Pet Careers, can also help improve your training techniques and business skills. 
In conclusion, starting a dog training business can be a fulfilling and profitable career choice. As long as you're ready for hard work, continuous learning, and of course, lots of tail wags, you're well on your way to making your dog training business dreams come true! 
Frequently Asked Questions
While a physical location like a training center can be beneficial, it's not mandatory. Many dog trainers provide services at their clients' homes or public spaces like parks. 
While not necessary, having prior experience can provide you with valuable skills and credibility. Organizations like The Academy of Pet Careers offer comprehensive training programs for aspiring dog trainers. 
Unique services, specialized training, effective marketing, excellent customer service, and continuous learning can help differentiate your business. 
The investment can vary based on the scope of your business. Basic costs include training equipment, insurance, marketing, and possible licensing fees.
While you can start solo, as your client base grows, you may need to hire additional trainers or administrative staff to manage the workload.
Author - Joseph Schifano
Joseph Schifano is the owner and President of The Academy of Pet Careers. With over 20 years of experience working in the pet field, managing large scale pet care businesses, he has experience in every facet of the industry. Joseph's focus is primarily on the business of pet care but his passion is in understanding animal behavior how a dog's brain works so we can improve the care we provide as pet professionals. He is a huge advocate for Pet Empowerment and Force Free training methods. Read more in Joseph's full bio.