Veterinary Assistant Requirements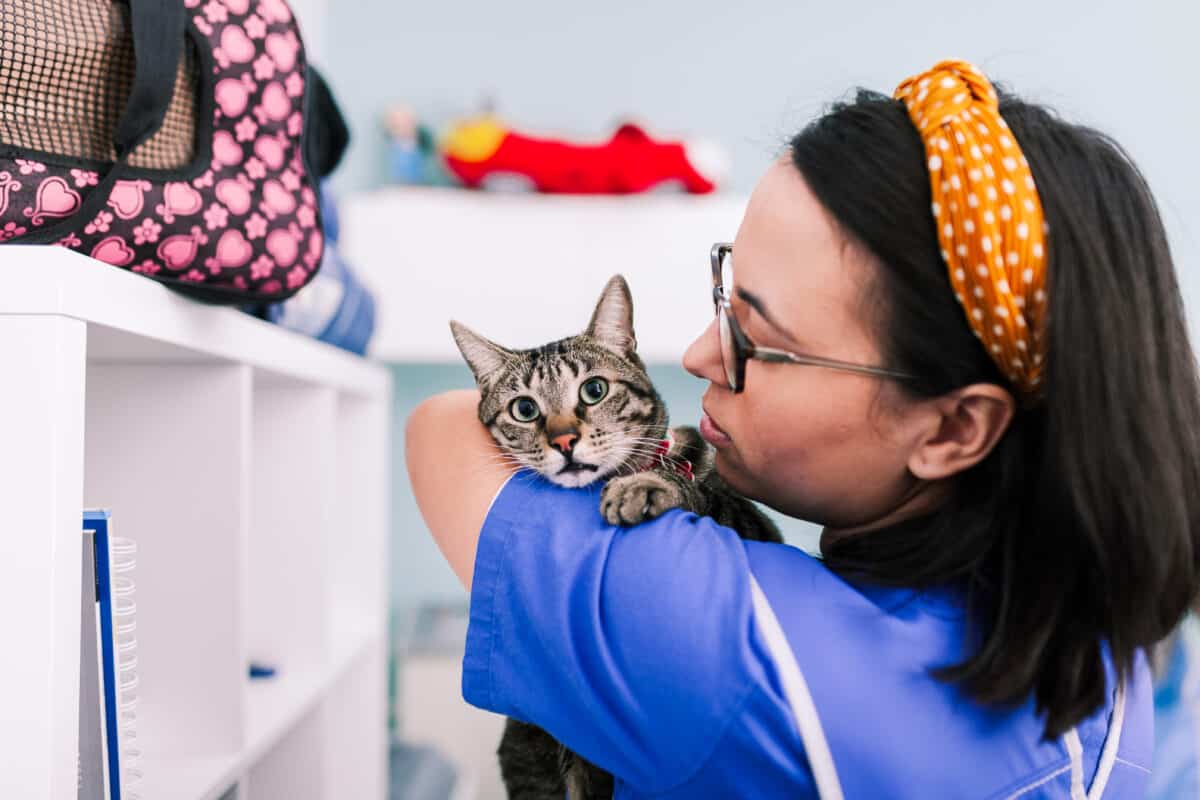 In all my years in this industry, the most common questions I get asked are "how do I get as lucky as you to work with animals all day?" or perhaps the more common "if someone wanted to work in a veterinary office, what requirements would they need?" Firstly, thank you, I do love my job and count myself lucky in many aspects. Second, let us go ahead and discuss some veterinary assistant requirements.
What does it take to work in a veterinary hospital?
Most people wanting to be in the veterinary field possess a general love for animals. This requirement seems simple enough, yet this is not always the easiest part for many of us who love animals. One needs to possess the want and capacity to help animals, as well as the ability to handle the bad times along with the good times. Now, do not get me wrong, those good times are the high point of my career, and helping ease the bad times for owners can leave you with a good feeling as well. However, having high emotional intelligence to jump from one case to the next is a high commodity and not everybody can do it. However, that is another topic for another day.
Back to the topic at hand. How does one get started working in a veterinary office? There are many different jobs in a veterinary office, and each has different sets of skills and needs. For the sake of simplicity and this blog, let us focus on requirements for becoming a veterinary assistant. As with many career paths, these include mainly education and experience.
Veterinary Assistant Education
There are several avenues one can take to get an education in the veterinary industry. If you have not already, please take a look at our page on How To Become A Veterinary Assistant which discusses the educational options for veterinary assistants. In short, education for veterinary assistants comes in three forms, on-the-job training, online schools, and hands-on trade schools. Each one offers more instruction than the last and subsequently more payout for the future employee in the long run.
What does a veterinary assistant do for a hospital?
A veterinary assistant can work just about any area of the hospital. They are prized for their ability to step into many roles from front desk work to the exam room to treatment area to kennels to laboratory tests or to surgical assisting. In fact, the only thing that differentiates an assistant's duties from a technician's duties in many states is administration of anesthesia requiring different levels of supervision. Therefore, if you are looking to step into a job in a veterinary office without the two years of schooling required of technicians, you may want to consider veterinary assisting.
Gaining Experience Outside of School
The other major requirement of a veterinary assistant is experience. As I tell my students, the only way to gain skills is hands-on practice and not to expect to be perfect right out of the gate. Experience takes time. Take that internship, shadow a veterinary clinic while going to school, or spend time in that entry level job to gain experience. Do not be afraid to ask if you can try to do something. Ask questions and learn all that you can from your peers. And most importantly, do not be afraid to mess up. Trust me, it happens to the best of us!
Final Thoughts on Veterinary Assistant Requirements
While each state varies slightly, there are technically no requirements to become a veterinary assistant. Anyone can go work for a vet clinic and call themselves a veterinary assistant, but this isn't always a smart choice. Trying to learn in a work environment is great for practical skills, but the amount of book knowledge it takes to truly know your craft is best learned in a classroom environment. Attending a school is a quick and affordable way to become a successful veterinary assistant.
Author - Katie Sinclair
Katie Sinclair, RVT, is the head instructor for the APC's veterinary assistant program. She has been a part of the veterinary industry for 9 years, 7 of which as a Registered Veterinary Technician in the St. Louis area. She earned her Bachelor of Arts degree in Equine Science from Otterbein College (Westerville, OH) and earned her Associate's in Veterinary Technology from Sanford-Brown College (Fenton, MO). Read her full bio.
Related Veterinary Articles